Lauren Boebert Was a Complete Mess At Colorado Debate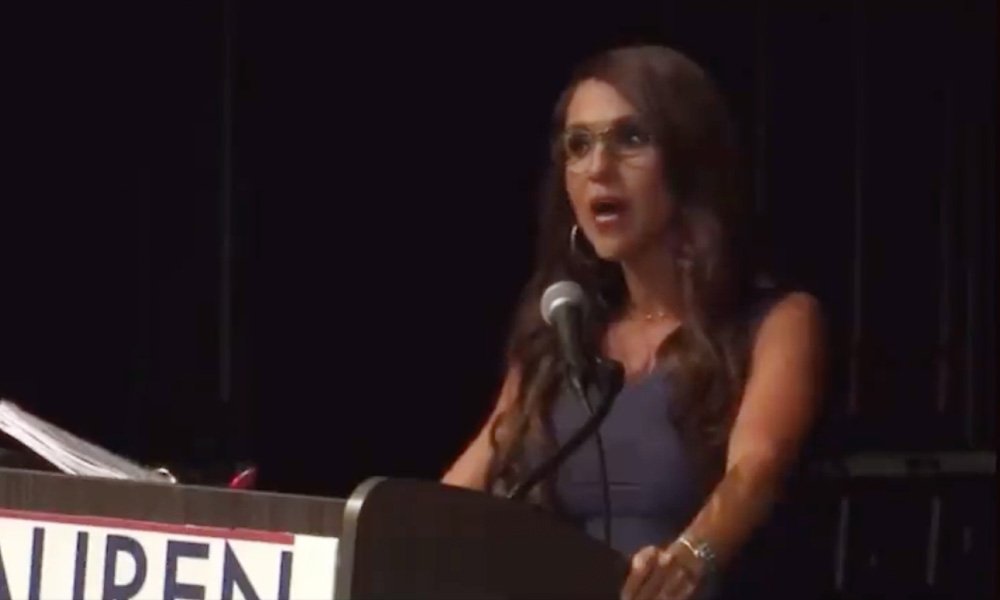 Republican Representative Lauren Boebert caused a scene during Saturday night's debate for Colorado's third congressional district after the moderator introduced the ground rules for the event.
After presenting the three panelists that would be asking the questions, the moderator asked each candidate if they agree with e rules.
"Do you both agree to these rules?" the moderator asked.
"Yes, ma'am," Democrat Adam Frish replied.
But Rep. Boebert did not reply in the affirmative.
Instead, she launched a complaint over a tweet the moderator wrote about her 2020 opponent, who is not a candidate in this cycle's race.
It didn't take long for the moderator to shut down Boebert's tirade and the debate proceeded from that point on.
Watch:
Lauren Boebert opens up her debate tonight by attacking the moderator. pic.twitter.com/ovtdwvJ657

— Ron Filipkowski 🇺🇦 (@RonFilipkowski) September 11, 2022
Boebert at one point claimed that the problem with Washington DC is that "there's not enough of me."
Lauren Boebert tonight during debate: "Here's the deal, in Washington, DC, the problem is there's not enough of me." pic.twitter.com/r4w5pcd0H4

— Ron Filipkowski 🇺🇦 (@RonFilipkowski) September 11, 2022