Lauren Boebert Drowned In Mockery After Promising To 'Never Attend' Global Economic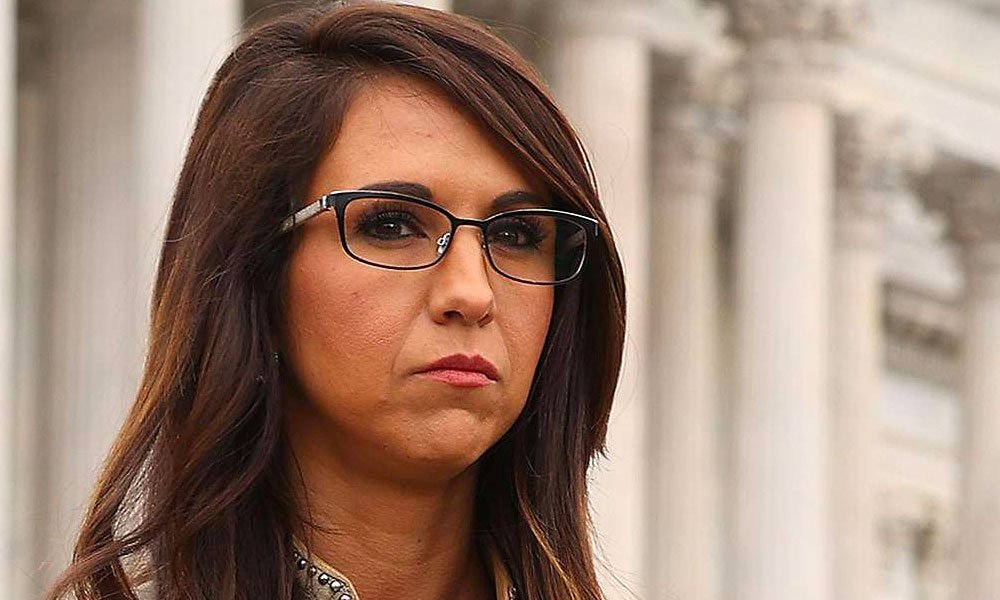 U.S. Representative Lauren Boebert (R-CO) sparked an avalanche of mockery on Tuesday after proclaiming she would never attend the World Economic Forum in Davos, Switzerland — something there's no indication she was invited to in the first place.
As reported by the Huffington Post, Boebert on Tuesday took to Twitter to post "I will never attend the World Economic Forum."
Naturally, commenters wasted no time replying with their own snarky pledges to never go various places or do various things.
"I will never date Beyonce," wrote Jack Herrera of the Texas Tribune, noted Raw Story. "I will never attend Hogwarts!" wrote Jonny Lieberman of Motor Trend.
"And I will never attend a Victoria's Secret Oscar Night Afterparty," wrote Sun Sentinel reporter Rafael Olmeda. "I will never accept the Nobel Prize," wrote photographer John de Guzmán.
"Lol — No one wants you there," Condé Nast legal affairs editor Luke Zaleski replied. "Do the Oscars next. They don't want you either. Super Bowl? No. So-called conservatives are so socially rancid and politically and culturally toxic no legitimate mainstream organization or event wants them to attend. It's why alt-events like CPAC exist."
Boebert was one of nearly 20 far-right lawmakers who repeatedly voted to block GOP Leader Kevin McCarthy (R-CA) from becoming Speaker of the House. Their standoff forced McCarthy to make a variety of concessions that weakened the power of the Speakership altogether.
Check other responses below:
Why would you? You barely got a GED.

— Chris D. Jackson (@ChrisDJackson) January 17, 2023
Sounds like a win for everyone.

— The Lincoln Project (@ProjectLincoln) January 17, 2023
Yeah, well, you didn't attend your last year of high school either…

— Andy Frye (@SportyFrye) January 18, 2023
Big loss for the forum. I'm sure they would have loved to hear about the success of your restaurant.

— Harris Peskin for democracy (@HarrisPeskin) January 18, 2023
I will never attend parties I'm not invited to.

— Craig Newman (@craignewman) January 18, 2023
We know

— John Sipher (@john_sipher) January 17, 2023
Lol—No one wants you there. Do the Oscars next. They don't want you either. Super Bowl? No. So-called conservatives are so socially rancid and politically and culturally toxic no legitimate mainstream organization or event wants them to attend. It's why alt-events like CPAC exist

— Luke Zaleski (@ZaleskiLuke) January 17, 2023