Rittenhouse Now Has A $2 Million-Dollar Problem With His Own Lawyers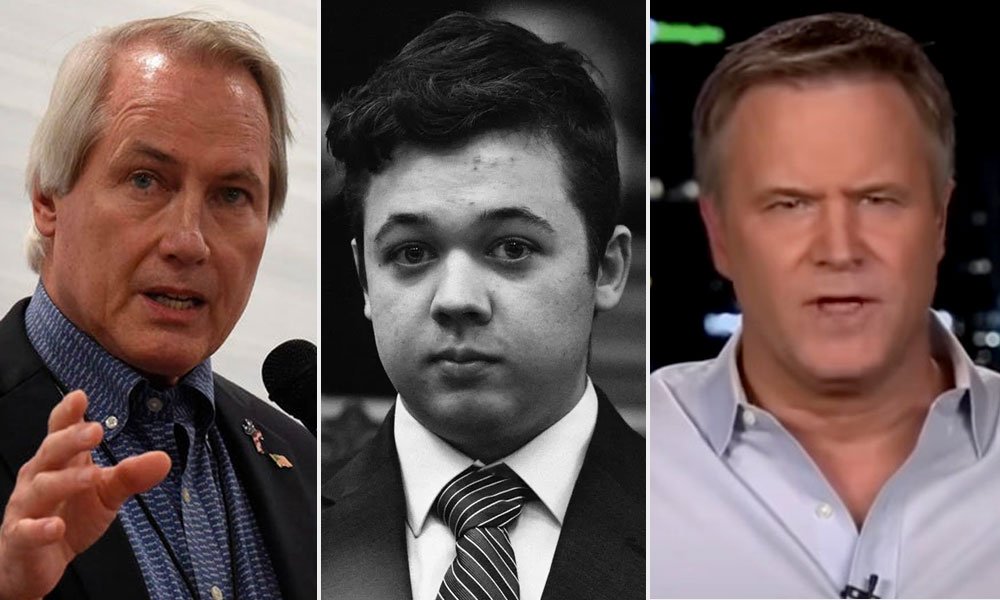 Last week, a panel of 12 jurors acquitted Kenosha shooter Kyle Rittenhouse, 18, on all charges, including two counts of homicide, one count of attempted homicide for wounding a third man, and two counts of recklessly endangering safety, after he killed two people and wounded another during the violent unrest on August 25, 2020, in Kenosha, Wisconsin.
Many criticized Judge Bruce Schroeder's handling of the case, saying that he "put his thumb on the scale" with some of his actions during the trial, which led to the teen's acquittal.
But While Rittenhouse is a free man, he faces another potential legal battle with his former lawyers, who are reportedly expecting to be compensated for the $2 million in bond money they raised for him, Kenosha News reports.
In November 2020, Los Angeles-based attorney John Pierce, who joined the Rittenhouse legal team at the behest of QAnon-aligned Atlanta lawyer Lin Wood, wrote a $2 million check to get the teenager out of jail. The two lawyers would form a non-profit called the #FightBack Foundation and managed to raise around $2 million using the social media hashtag #FightBack, according to the Milwaukee Journal Sentinel.
Wood left the Rittenhouse legal team to help former President Donald Trump contest the 2020 election results in court through a series of frivolous lawsuits. Earlier this year, the Rittenhouse family fired Pierce and accused both Wood and Pierce of diverting funds meant to help the teenager.
Now, Kenosha-based attorney Xavier Solis sent a letter to the court in September on behalf of Wood, demanding that the amount be returned to the foundation. "Money makes people do silly things," a Twitter account associated with the Rittenhouse family shared after the court received the letter. "While we're busting our humps trying to raise money and see Kyle acquitted, Lin Wood is sending letters to the court DURING Kyle's hearing to demand $2M in donations FOR KYLE be given to HIM."
As noted by Kenosha News, "legally, the bond must be returned to whoever posted it after the trial is over, which in this case appears to be Pierce's law firm, Pierce Bainbridge." However, Wood has claimed that the #FightBack Foundation must receive the money as they were the ones who raised the amount.
Attorney Mark Richards, who represented Rittenhouse at his homicide trial, acknowledged that a legal battle is brewing over the bond money.
"I suspect there will be a fight over that," Richards told Kenosha News. "John Pierce is the person who posted the bond. All that money was raised on behalf of Kyle. Lin Wood and FightBack say they are entitled to it," he said before adding: "I'm just thankful there will be a fight over that."
Money makes people do silly things.

While we're busting our humps trying to raise money and see Kyle acquitted, Lin Wood is sending letters to the court DURING Kyle's hearing to demand $2M in donations FOR KYLE be given to HIM. 🤔

Lin Wood…keeping it classy as always. 🧛 pic.twitter.com/Uic8xZD8HM

— 🇺🇸 Kyle Rittenhouse Defense Fund 🇺🇸 (@freekyleusa) September 21, 2021