Adam Kinzinger Sounds The Alarm On Drums Of Civil War As Republicans Push Trump's Lies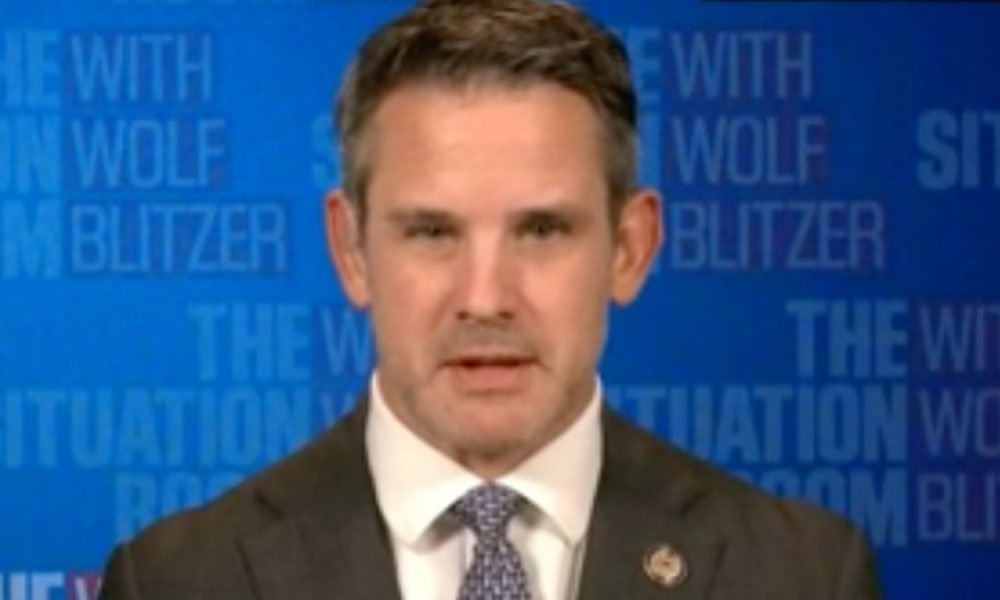 GOP Rep. Adam Kinzinger warned on Monday that Donald Trump's lies about the 2020 election have pushed the US to the brink of civil war. During an interview on CNN, the Illinois Republican told host Wolf Blitzer that widescale armed conflict could be a possibility if the former president has convinced his followers that the election was stolen from him.
"Look, if it election was legitimately stolen, I would be pretty ticked off too," Kinziger told Blitzer. "That violates everything I swore to defend. And so when you convince that number of people, it is not a far thought … to think that someday, some militia shows up somewhere to do something and then some counter-militia and, truly, at that point that is how you end up in a civil war."
He added: "I never would say that we would ever have ended in that position, but I now believe it is a real possibility that we have to be wide-eyed as we walk into so we don't have that happen again."
Blitzer asked Kinzinger how dangerous it is for the GOP to "whitewash the events" of the Capitol riot on 6 January 2021 for the RNC to refer to the insurrection as "legitimate political discourse".
"It is extremely dangerous, and … if there was a word even more intense than dangerous, I would use that," the congressman said.
He added that he believes civil war "is a real possibility".
"Anybody that thinks that sounds cool, or they get to play dress-up because they somehow think it is going to be fun to go out and camp with their buddies and have a civil war, there are people that really think that, well, you know, the four or five heart medicines you're on, Walgreens isn't going to have them available when this place fails, and that is how serious this is," Kinzinger said.
Kinzinger issued the same warning during an interview on MSNBC.
Watch the interviews below.
Here's what he said on MSNBC:
We're on the brink of Civil War because of Trump and Fox News. I can't even talk to my own family cause they've been brainwashed. Biden govt needs to shut down #FoxNews for lying EVERYDAY. It's killing people and destroying our country. Not an exaggeration #Kinzinger https://t.co/IHVKjSlzNv

— Anaïs🐧 (@shangrilagirl) February 7, 2022