Judge Tanya Chutkan Just Deflated Trump's 'Free Speech' Defense Bubble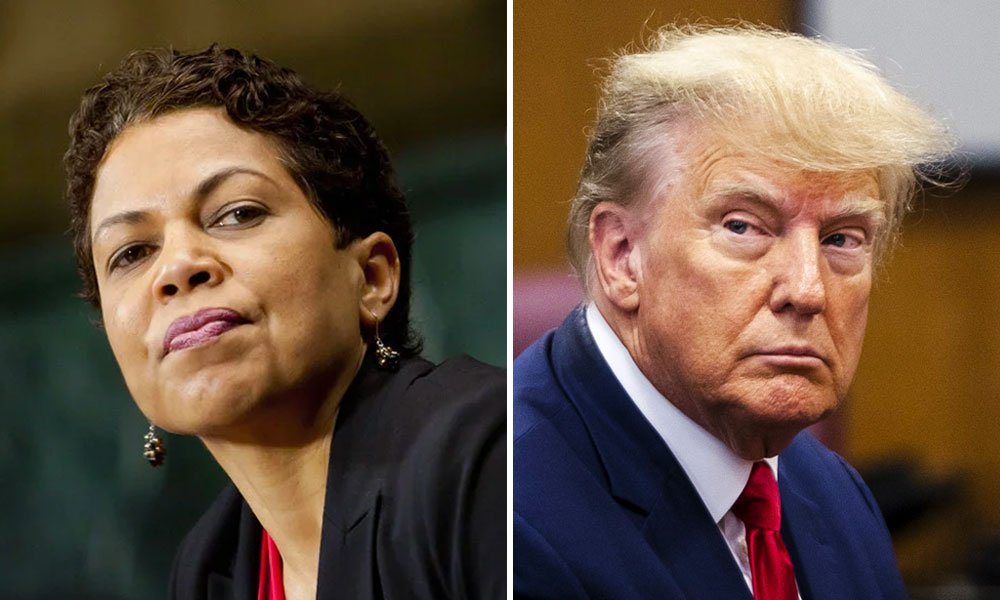 US District Judge Tanya Chutkan on Friday fired a clear warning shot at Donald Trump, declaring that his right to free speech in January 6 case is "not absolute" and that further "inflammatory" statements from the former president will require the case to move more quickly to trial. She also unveiled a strategy to tightly control the handling of sensitive evidence in the ongoing case involving alleged 2020 election interference by Trump.
With a decisive tone, Judge Chutkan's closing remarks promised that the case would follow the standard trajectory of legal procedures within the criminal justice system.
She emphasized, "The defense has reiterated at length Mr. Trump's First Amendment right to speak about this case and any evidence in it," she said, adding that Trump will be afforded all the rights of any criminal defense and it will take an effort to avoid "a carnival atmosphere."
Citing legal precedents, she asserted, "It is a bedrock principle of the judicial process in this country that legal trials are not like elections, to be won through the use of the meeting hall, the radio and the newspaper."
"This case is no exception," she said.
She warned that "even ambiguous statement from either party or counsel … can threaten the process."
The more a party makes "inflammatory" statements that could taint a jury pool, she said, "the greater the urgency will be that we proceed to trial quickly" to ensure a fair trial.
While acknowledging the former president's right to free expression, she stipulated that this right is "not without constraints."
The former president has a right to free speech, but that right is "not absolute," Chutkan said.
"Mr. Trump, like every American, has a First Amendment right to free speech, but that right is not absolute. In a criminal case such as this one, the defendant's free speech is subject to the rules."
Federal prosecutors are eyeing January 2, 2024, as the launch date for the trial, strategically aligning it just days before the anniversary of the US Capitol attack and the Iowa caucuses, according to a submission made on Thursday. They are also proposing to undertake jury selection in December, ensuring progress before the holiday season.
In response, Trump voiced his opposition to this timeline in a post on the Truth Social platform, insisting that any trial tied to the cases against him should be deferred until after the presidential election.
The final decision on the trial's commencement date lies with the judge, and insiders anticipate her ruling by the end of this month.