Infamous Disco Group 'The Village People' Urge Trump To Stop Playing Their Music At His Rallies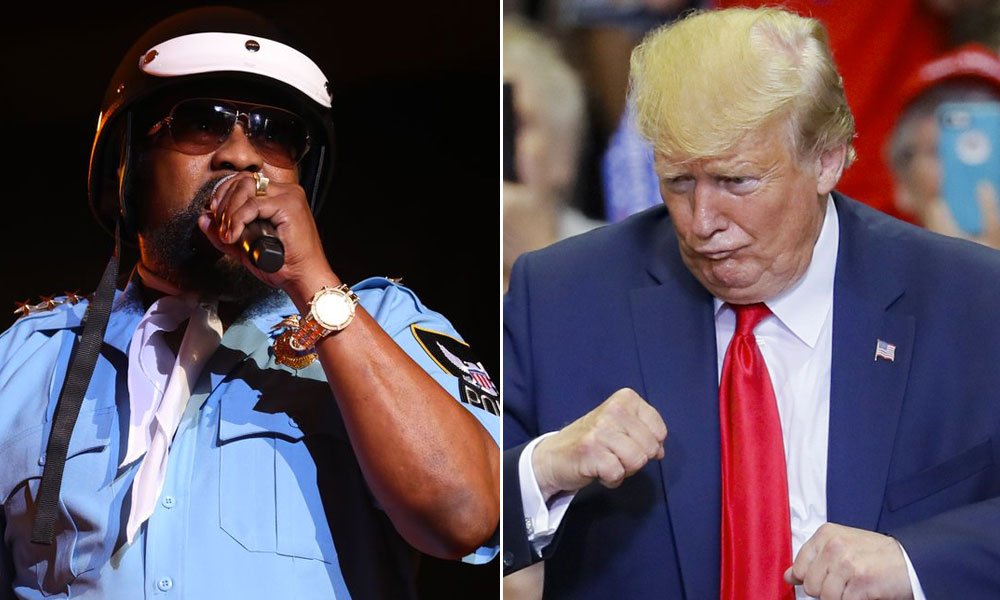 Multiple recording artists have stopped Donald Trump from using their music during his rallies. This week, The Village People joined in that list of artists.
According to The Independent, the group is fed up with the president and drew the last straw after Trump sent out the military to fight the nation's own citizens.
In a statement posted on Facebook, The Village People frontman Victor Willis revealed he was prompted to take a stand after Trump seemingly threatened to shoot protesters in Minneapolis.
"If Trump orders the U.S. military to fire on his own citizens (on U.S. soil), Americans will rise up in such numbers outside of the White House that he might be forced out of office prior to the election. Don't do it Mr. President!" Willis wrote.
"And I ask that you no longer use any of my music at your rallies especially 'Y.M.C.A.' and 'Macho Man.' Sorry, but I can no longer look the other way."
RELATED: Top US General Vows Military Members 'Will Not Obey An Illegal Order' From Trump: 'Absolutely Not!'