'I Think He's Faking It': People Are Not Buying Trump's Claim That He And Melania Have Covid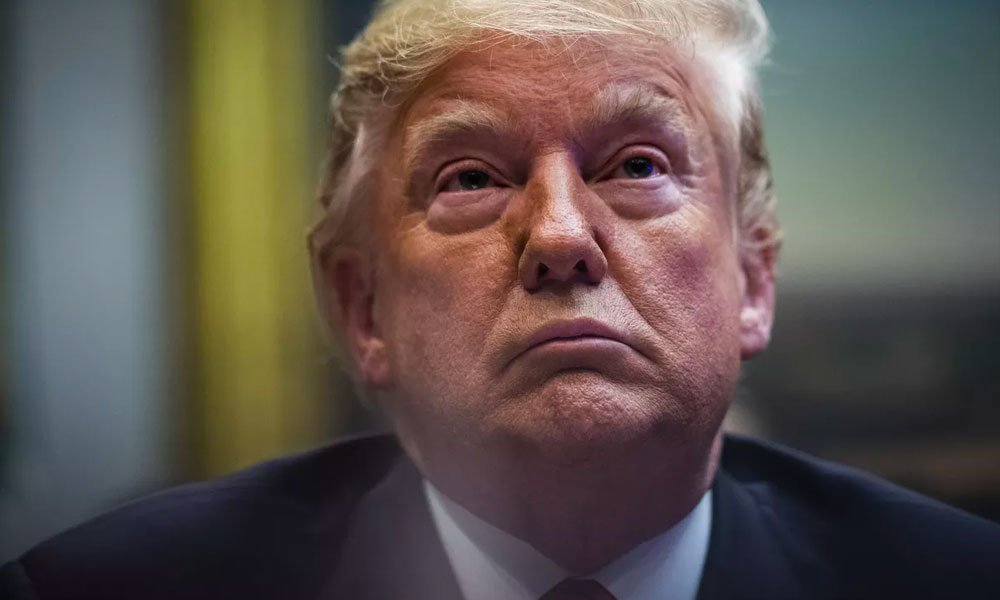 President Donald Trump announced early Friday that he and first lady Melania Trump have tested positive for coronavirus. The News of the infection of the most powerful man in the world with the most notorious disease in the world drew instant reactions of shock, sympathy, undisguised glee, and skepticism.
"Tonight, @FLOTUS and I tested positive for COVID-19. We will begin our quarantine and recovery process immediately. We will get through this TOGETHER!" Trump tweeted just before 1 a.m. on Friday, hours after news broke that White House adviser and top aide to the president Hope Hicks tested positive for the disease.
The development underscores major challenges facing the country as it seeks to contain the pandemic while raising new uncertainty surrounding the country's leadership weeks before the election.
The announcement comes as the president is rapidly sinking in the polls after a disastrous first presidential debate
It also comes hours after the release of secret recordings showing Melania Trump dismissing the suffering of migrant children separated from their parents at the border and ranting about Christmas, saying "who gives a fuck about Christmas stuff and decoration? But I have to do it."
Trump's tweet was met with a wide range of reactions, but most people expressed skepticism over the time of the announcement with some claiming that the president is trying to change the narrative and dodge the next debate.
Tonight, @FLOTUS and I tested positive for COVID-19. We will begin our quarantine and recovery process immediately. We will get through this TOGETHER!

— Donald J. Trump (@realDonaldTrump) October 2, 2020
If it's a hoax you shouldn't need a test or quarantine. Oh right. It's not a hoax. It's a deadly virus.

— Colette Cormier (@ColetteMakeup) October 2, 2020
Hey dude, if you REALLY have it, don't worry because it is what it is, it's just a hoax and I hear if you inject bleach then it just goes away like a miracle.

A guy with a really good brain said that once.

— BrooklynDad_Defiant! (@mmpadellan) October 2, 2020
I think he is faking it, it's a ploy it's a plan… maybe a way out of the debates? Maybe a way to show he is tougher than the disease, maybe a way to prove the "herd immunity" theory… I don't believe it for a second! I think he and Hope Hicks cooked this up!!!

— Terry Silberstein (@TerrySilberste2) October 2, 2020
There it is. His excuse for missing the next debate.

— DebK (@springsdeb) October 2, 2020
I agree with you. My first thought when I read he tested positive is this is a lie. Sad commentary that the president is such a liar that you can't believe a word he says about something so deadly. He is a failure in every sense of the word.

— Vote. Our lives depend on it. #BidenHarris2020 (@acleve7117) October 2, 2020
Another deflection?????

— Suz4161 (@suz4161) October 2, 2020
You know who doesn't have to quarantine because he's been wearing a mask and social distancing? This cool guy-> pic.twitter.com/j660IHREsh

— Deb Vermaas (@debv219) October 2, 2020
he has a rapid test, it takes 15 minutes to get results!!!! And, he takes them all the time. This is another lie, and obviously a reason behind it. Don't all the reporters that go to press conferences at the WH have to take these too??

— June Williams (@nrllovesamerica) October 2, 2020
And scene… https://t.co/5wkgLHQJue

— Aaron Ginn (@aginnt) October 2, 2020
That's one way to get out of debating Biden again, since you got your clock cleaned.#BoneSpurs

— Cheri Jacobus (@CheriJacobus) October 2, 2020
Ignore him. He doesn't have it. It's a hoax. Have any independent and qualified physician confirmed this? pic.twitter.com/8LqVxVBt7r

— Heidi T (@BlueVoter2020) October 2, 2020
Hoax! Just doesn't want to debate under new rules. Or else he's portraying someone who comes out of it easily. He would be kicking and screaming to stay in and miss his precious rallies or golf if it was true!

— Vote Blue! (@karen25705) October 2, 2020
Call me Doubting Thomas but unless I can a positive COVID test result administered by an independent doctor I will not fall for this Trump con job on the media. No one is talking about his debate performance, his taxes, voter intimidation or the #TrumpProudBoys

— GaryAtty (@Garyatty) October 2, 2020