Georgia Judge Rejects Republican Effort To Limit Ballot Drop Box Hours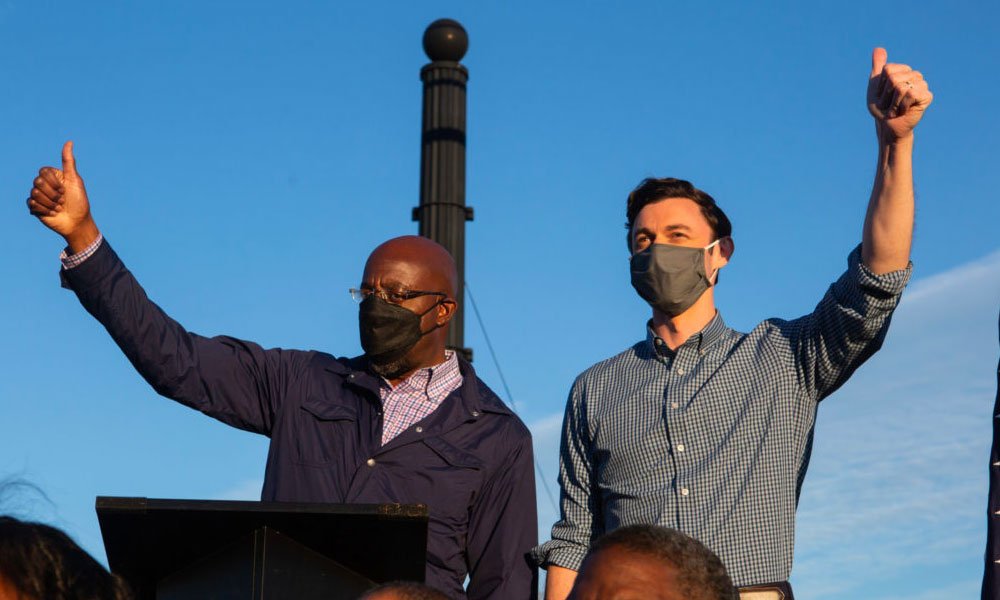 A Fulton County judge this week dismissed a lawsuit from the Republican National Committee seeking to close off absentee ballot drop boxes after normal business hours, the Atlanta Journal-Constitution reports.
In the lawsuit, the RNC and the Georgia Republican party argued that drop boxes should be limited to the same hours as county election offices in the lead-up to the Jan. 5 Senate runoffs in Georgia.
Superior Court Judge Kimberly Esmond Adams dismissed the motion and ruled to allow drop boxes to continue to be used 24 hours a day under video surveillance until polls close for the runoff elections.
"The decision is the latest defeat for Republicans who have filed a series of lawsuits in the wake of the presidential election seeking to invalidate its results or change election procedures in the runoffs. None of these lawsuits has been successful in federal or state courts in Georgia," AJC noted.
The Georgia runoff elections for incumbent Sens. Kelly Loeffler and David Perdue and their Democratic challengers, Raphael Warnock and Jon Ossoff, are set to determine which party will control the Senate.
If Republicans lose both contests, the chamber would be split 50-50, with Democrats and the two independents who caucus with them having the advantage of a tie-breaker in Vice President-elect Kamala Harris. Democrats will also retain control of the House next term.