George Santos Hides From Constituents As They Show Up At His Office To Demand His Resignation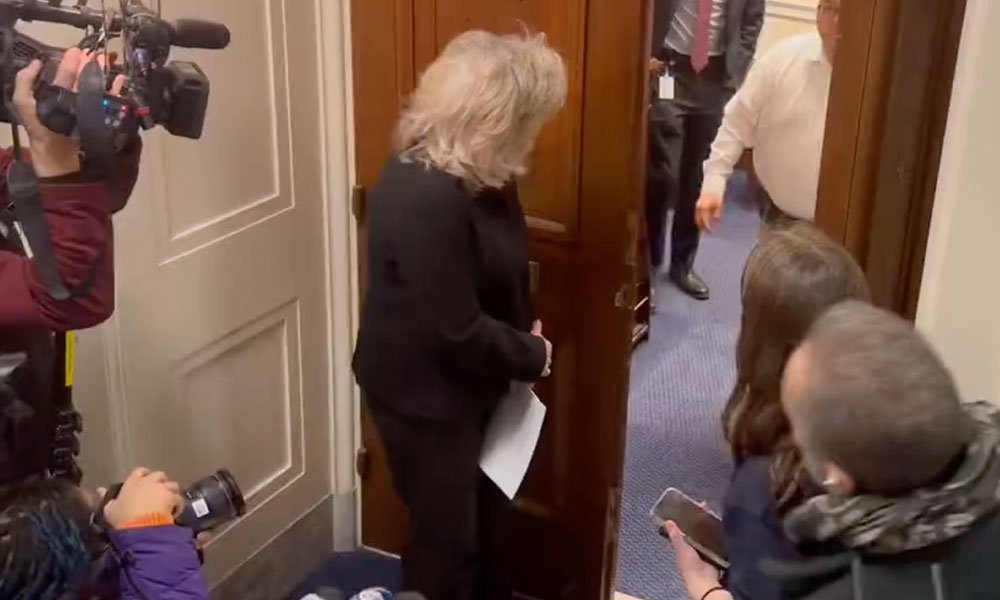 Rep. George Santos (R-NY) was nowhere to be found on Tuesday as a group of his constituents showed up at his office to confront him for using "lies, the deceit" to win the 2022 election and to demand his resignation.
Video shared on social media shows the reaction as staffers opened the congressman's door to find a waiting horde of voters and reporters.
"Oh, my God!" one staffer exclaimed.
The group presented a petition demanding Santos' immediate removal from office.
"We want a vote to expel," a constituent said. "We want him to respond to us."
The development came just hours after House Speaker Kevin McCarthy said an ethics investigation was expected.
Watch the videos below:
Just now: Constituents deliver petition to George Santos's office demanding he leave congress. pic.twitter.com/LlOHzfOxZb

— Ford Fischer (@FordFischer) February 7, 2023
Lastly, constituents of George Santos just delivered a petition demanding his removal from Congress to Speaker Kevin McCarthy's office. pic.twitter.com/6LiEgkDlNt

— Ford Fischer (@FordFischer) February 7, 2023