Furious Kevin McCarthy Yelled At Trump During Heated Argument Over Riots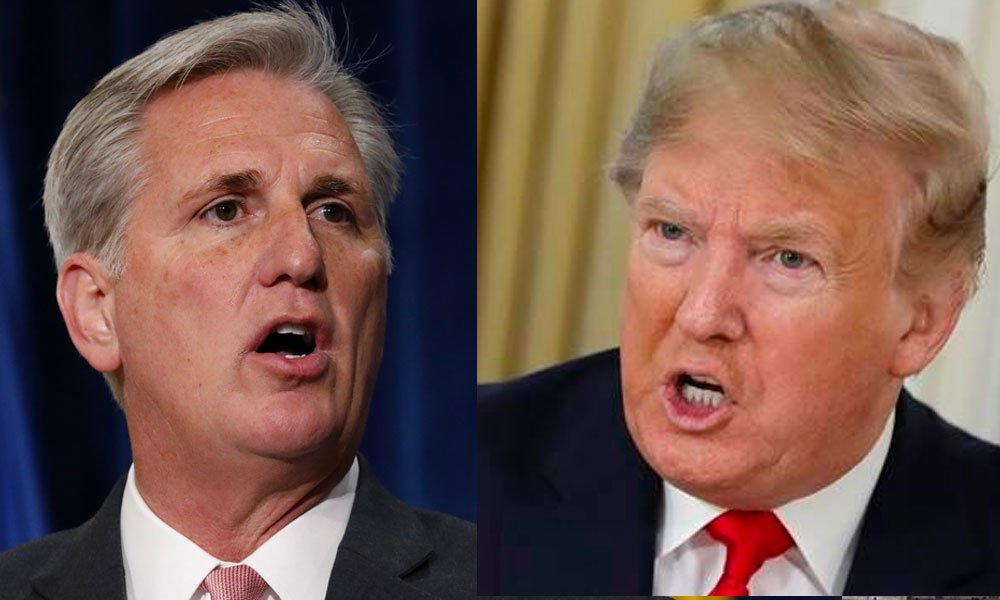 A furious House Minority Leader Kevin McCarthy (R-CA) reportedly yelled at President Donald Trump during a "screaming match" over Trump's refusal to call off his rioting supporters during a heated phone call on Wednesday as they stormed the U.S. Capitol.
According to Punchbowl News reporter Anna Palmer, Trump was highly resistant to even condemning the rioters who were attacking the Capitol in his name.
"McCarthy got into a screaming match with the president on Wednesday as the House was under siege and the Capitol was, you know, being attacked," she said during an appearance on CNN. "He wanted him to denounce the mob and tell them to leave and the president refused."
Palmer said this fight between Trump and McCarthy was particularly noteworthy because McCarthy is the president's biggest ally among GOP leadership, which could make it tougher for Republicans to hold together as Democrats prepare new impeachment proceedings against Trump.
Watch the interview below via CNN.