TRUMPED: Maricopa County Certifies 2022 Election Results Over Kari Lake's Objections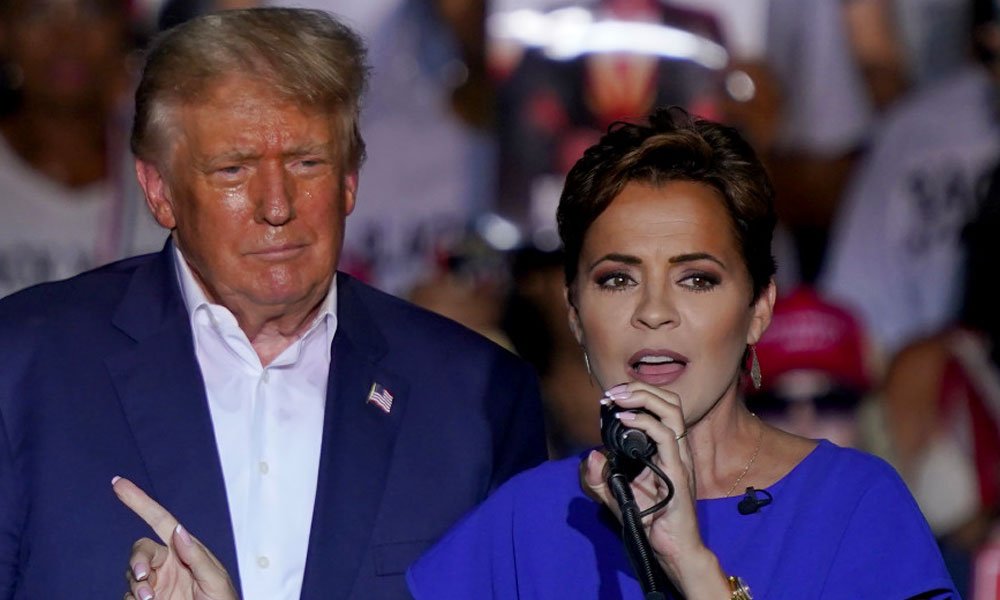 On Mondy, Arizona's Maricopa County voted unanimously to certify their election canvass ahead of a state deadline, defying objections from defeated gubernatorial candidate Kari Lake (R), The Hill reports.
Lake, along with other Republican election deniers, called on supervisors to vote against certification, claiming voters were disenfranchised
But the Republican-controlled board voted unanimously to certify the canvass on Monday after a tense meeting, insisting no voter was disenfranchised. During the session, dozens of hardcore MAGA fans at times interrupted supervisors, including some attendees who were escorted out of the room.
"These conversations need to focus on real issues. We can spend the next two years as we've spent the last two, fighting over conspiracy theories promoted on social media by people who know nothing about," Maricopa County Recorder Stephen Richer (R) said at the meeting, according to The Hill.
Meanwhile, the GOP-controlled Mohave County, that last week delayed its certification in protest of the Maricopa malfunctions, also unanimously voted to certify on Monday afternoon.
But in Cochise County, a rural jurisdiction in Arizona's southeastern corner, the board's two Republicans voted against certification on Monday. The Arizona secretary of state's office has promised to sue the county by 5 p.m. local time, The Hill reported.
Read it at The Hill.