EMOTIONAL ROLLERCOASTER: Trump Rages At McConnell, Celebrates J6 'Subpoena Is DEAD', Then Melts Down Over FBI Probe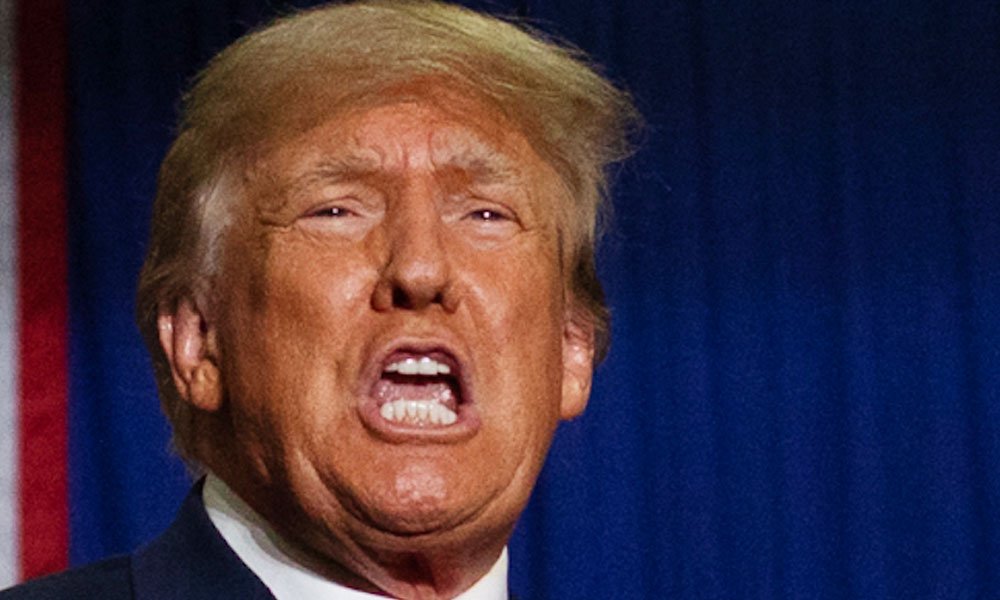 In the last 24 hours, Donald Trump has gone through a rollercoaster of emotions, first raging at his GOP archenemy Mitch McConnell for helping Democrats pass their $1.7 Trillion spending bill to avoid a government shutdown, then celebrating that the Jan 6 subpoena "is DEAD" before crying foul over the FBI probe and the lack of coverage of the Biden's "laptop."
"Something is going on with Mitch McConnell and all of the terrible and virtually automatic "surrenders" he makes to the Marxist Democrats, like on the $1.7 Trillion 'Ominous' Bill. Could have killed it using the Debt Ceiling, or made it MUCH better in the Republican House," Trump wrote on his social media site.
He added: "Nobody can be this stupid. Perhaps it has to do with his wife, Coco Chow, and their BIG relationships with China – A HISTORIC conflict of interest like no other!"
Hours later, the former president returned to his favorite pastime to gloat about running out the clock on the Congressional subpoena in connection to its investigation of the Jan. 6 attack on thr U.S. Capitol.
"Was just advised that the Unselect Committee of political Thugs has withdrawn the Subpoena of me concerning the January 6th Protest of the CROOKED 2020 Presidential Election," Trump wrote. "They probably did so because they knew I did nothing wrong, or they were about to lose in Court. Perhaps the FBI's involvement in RIGGING the Election played into their decision. In any event, the Subpoena is DEAD!"
Moments later, Trump came back swinging at the FBI for putting out what he calls "bad stuff" about him.
He wrote: "So, if the FBI illegally suppressed all of the really bad information on the Biden family (laptop!) at a level never seen before, ("it was Russian disinformation," they said), while at the same time not letting the many positive things accomplished by "Trump" get out to the public, but would instead put out "bad stuff," that would be the very definition of the Government's RIGGING of an Election. Pollsters projected this Scam made a difference of Millions of votes. What are the CONSEQUENCES?"
The House Select Committee ended its investigation into the Jan 6 attack on Congress by referring Trump to the Department of Justice for criminal prosecution on four charges, including inciting an insurrection.
Special counsel Jack Smith oversees federal investigations into matters involving the former president.
Read his full thread below.