Video Shows New Mexico Trump Supporter Steven Baca Shooting At BLM Protester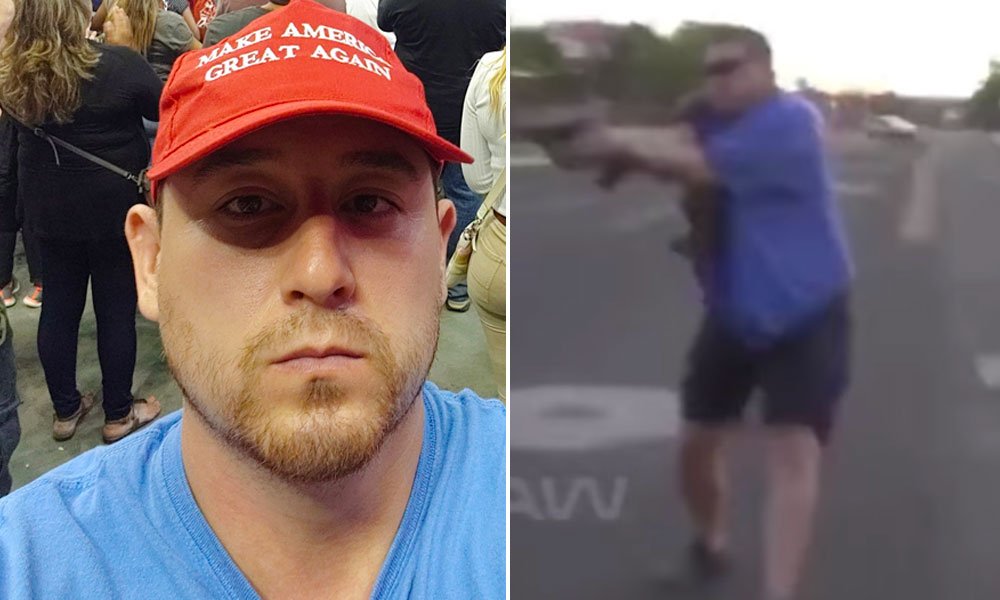 A new disturbing video has emerged that shows Trump supporter Steven Baca shooting an anti-racist protester, Scott Williams, during a fight in Albuquerque, New Mexico on June 15.
The incident that ended in near-fatal violence began with a few hundred protesters attempting to remove a statue of Juan de Oñate, a 16th-century Spanish conquistador notorious for brutality against American Indians.
As protesters hacked away at the base of the statue in downtown Albuquerque and used ropes to try to pull it down, four members of a heavily armed militia showed up to defend the statue. In this volatile mix stepped Steven Baca, a Trump supporter, an official with the local Tea Party movement, and an alternate state delegate to the 2016 Republican National Convention.
Videos show Baca wading into the crowd and assaulting three people unprovoked. After another scuffle, which leaves one woman injured on the ground, protesters force Baca out and some pursue him. According to the police complaint, Baca "doused" the crowd with pepper spray as he continued to retreat.
Multiple people are then seen fighting with Baca, who appears to be hit in the head with a skateboard by Williams. Baca then pulls out a gun. As shots ring out, Williams falls to the ground as people scream.
Warning: The following video contains extremely violent imagery.
Watch the short clip posted to Facebook here.