Donald Trump Jr. Is a Despicable Human Being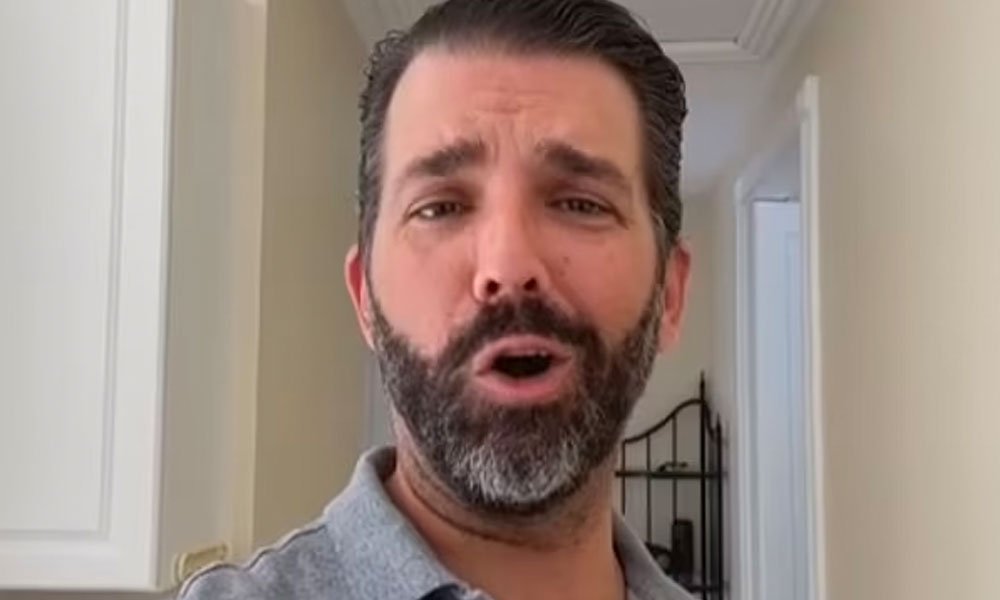 Just when you thought Donal Trump Jr. couldn't possibly go any lower, he finds a despicable way to do just that.
On Sunday, the ex-president's son continued to pile on House Speaker Nancy Pelosi's husband after he was seriously hurt in a hammer attack in their home, by reducing the violent attack to a Halloween gag (see it below).
Paul Pelosi, 82, was hit with a hammer in the early hours Friday by a right-wing conspiracy nut who broke into his home demanding to know "Where is Nancy?" Mr. Pelosi suffered severe head fractures during the attack. He continues recovering after surgery.
Trump Jr. apparently thought he could play the disturbing crime for laughs, posting a meme with a photo of underwear and a hammer with the caption: "Got my Paul Pelosi Halloween costume ready."
"If you switch out the hammer for a red feather boa, you could be Hunter Biden in an instant," Trump also commented.
Trump Jr. had previously exploited the attack by musing on Truth Social: "Imagine how safe the country would be if democrats took all violence as seriously as they're taking the Paul Pelosi situation. They simply don't care about you."