Startling Disclosure: Coast Guard Heard 'Explosion' Less Than 2 Hours After Titan Sub Began Descent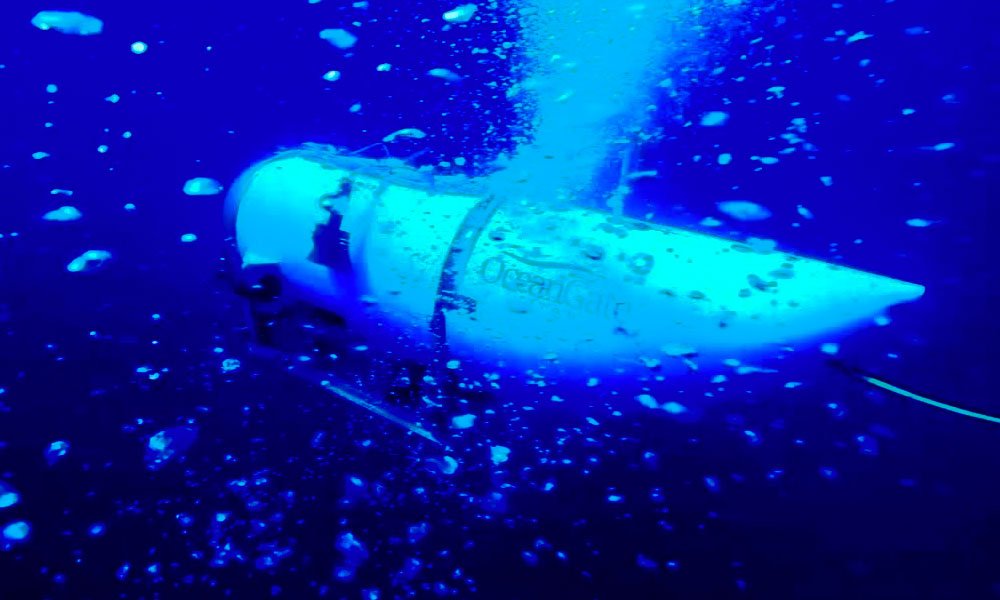 According to a report by The Independent, the U.S. Coast Guard has acknowledged hearing an "explosion" shortly after the Titan sub began its voyage in the Atlantic, less than two hours before it was lost.
U.S. Navy monitors detected an "anomaly consistent with an implosion or explosion" approximately 105 minutes after the sub started its descent towards the sunken remains of the Titanic, the newspaper reported.
Tragically, the incident resulted in the loss of five individuals, including the CEO of OceanGate Expeditions, the company responsible for developing the submersible.
Following a four-day search and rescue operation, parts of the sub were discovered in a debris field, according to multiple reports.
The Coast Guard proceeded with the rescue operation because they deemed the sound of the explosion to be "inconclusive at that time," according to a Coast Guard official cited by the Independent.
The casualties included British billionaire Hamish Harding, French diver Paul-Henri Nargeolet, Pakistani businessman Shahzada Dawood, and his son Suleman, aged 19.
The Coast Guard spokesman informed the Independent that the noise "was consistent with an explosion but not conclusive," emphasizing that they could not definitively confirm if the explosion was the cause of the fatalities.