Coach Pop Unleashes On 'Clueless' Laura Ingraham, Urges Racist Americans To 'Get Educated': Watch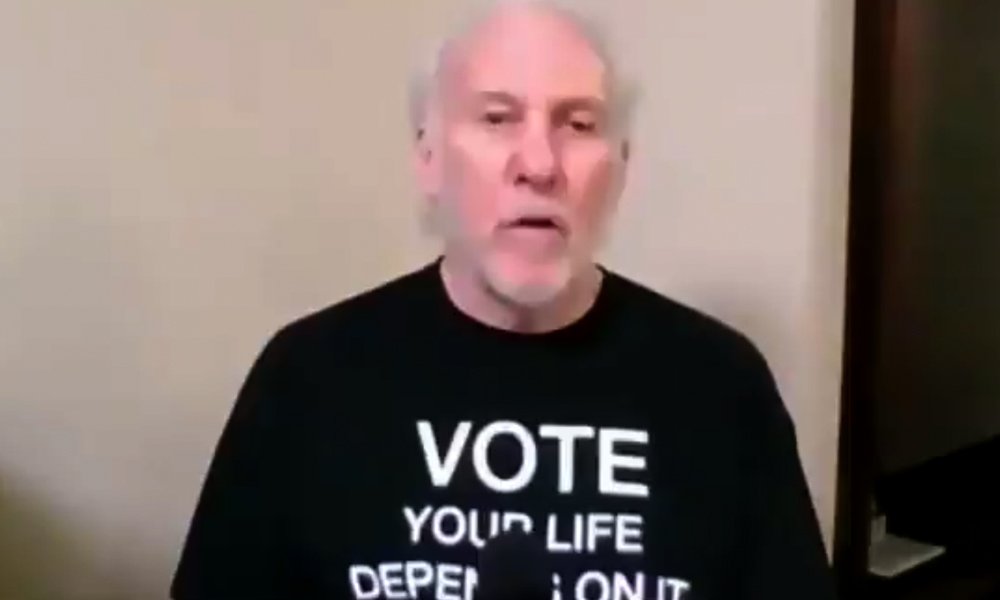 During a conference call with reporters from San Antonio, Spurs head coach Gregg Popovich talked about the ongoing racial injustice in the country and the "clueless" people that continue to push racist narratives.
One person that Popovich mentioned by name was Fox News personality Laura Ingraham, who once told NBA superstars Kevin Durant and LeBron James to "shut up and dribble."
During the call, Popovich told reporters that white Americans need to get educated and understand that they are privileged.
Popovich has been one of the most vocal voices in sports and has not been afraid to speak out against Donald Trump and racist behavior in America.
Take a look at his remarks in the video clip below:
Gregg Popovich blasts Fox News host Laura Ingraham as "clueless", calls for people to get educated on history of social injustice in America pic.twitter.com/C5WOXWFJ2r

— gifdsports (@gifdsports) July 21, 2020
RELATED: Ted Cruz Got Into a Twitter Fight With Mark Cuban Over Athletes Kneeling During Anthem— It Didn't Go Well