Chaos Erupts At Colorado House Hearing After GOP Lawmaker Refers To His Colleague As 'Buckwheat'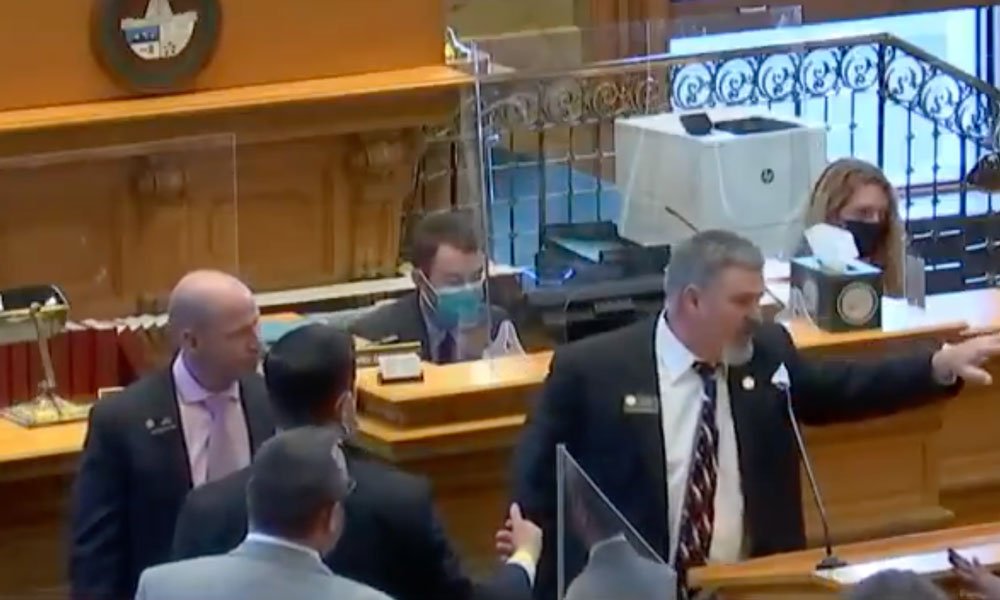 Tempers flared at the Colorado House of Representatives after Republican state Rep. Richard Holtorf called one of his colleagues "Buckwheat" during a House session, local station KDVR reported.
According to the news outlet, Holtorf was talking about military rules of engagement while discussing a piece of legislation on Wednesday when another representative tried to chime in.
"I'm getting there. Don't worry, Buckwheat. I'm getting there," Holtorf told the representative.
"That's an endearing term, by the way," he added moments later.
The remark caused an eruption in the chamber, with multiple people speaking out. One Democrat yelled from the back of the room, apparently confronting Holtorf.
Holtorf later told the outlet Colorado Politics that Rep. Tom Sullivan (D) was "spitting mad" and shaking his finger at the Republican. The pair have clashed before, including over gun violence.
The GOP lawmaker returned to the mic later and offered an apology to the House for his remarks.
"I apologize if I've offended anybody in any way. It is not my intent, ladies and gentlemen. If anyone would like to talk to me afterwards, I'd be more than happy to visit with them," Holtorf said, according to Fox affiliate KDVR.
Rep. Leslie Herod (D) posted to Twitter on Wednesday blasting the comment.
"This is what I have to deal with Every. Damn. Day. #onwepress," Herod wrote.
Colorado State Rep Richard Holtorf (R-Akron) referred to a colleague as "Buckwheat," leading to a heated exchange and brief recess of the House. #coleg #copolitics #9News pic.twitter.com/jYXNbEMg8q

— Kyle Clark (@KyleClark) May 5, 2021