Brian Kemp Not Backing Down, Warns Georgia State Legislature They Cannot Choose Trump Electors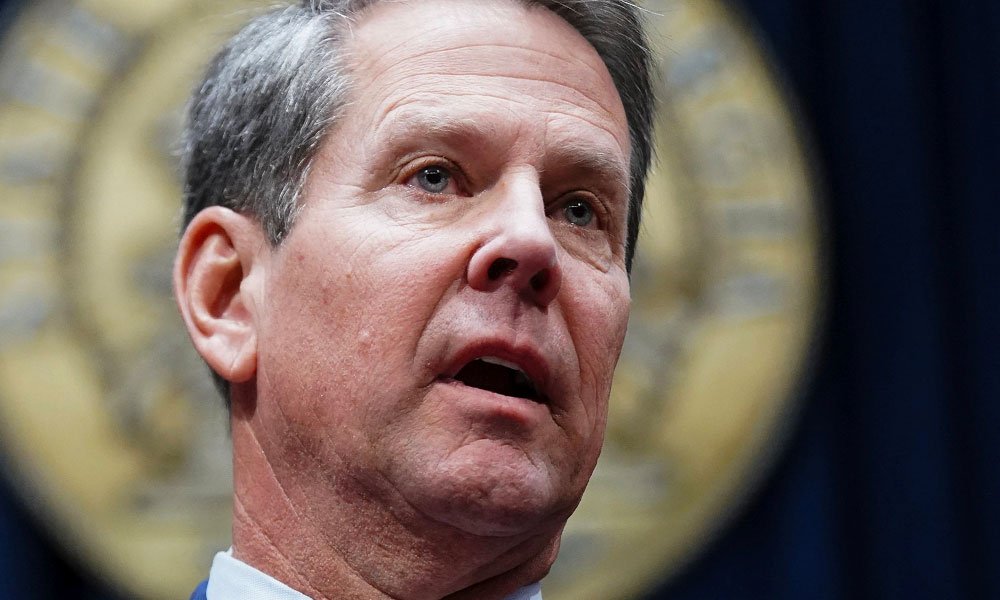 Republican Governor Brian Kemp, of Georgia, warned state lawmakers on Monday that they cannot appoint pro-Trump presidential electors, saying it would be "unlawful."
"You all will be taking an oath to uphold the laws and constitution of our state and now, more than ever, it is important to remember that thousands of brave men and women have paid the ultimate sacrifice for those laws, that constitution and all that they protect," Kemp said during a speech at the Biennial Institute for Georgia Legislators, according to USA Today.
"I'm confident that each of you will live up to the words and greater calling regardless of political consequences. That's what I've been doing," he added.
Gov. Kemp and Georgia Secretary of State Brad Raffensperger, both Republicans, have been the target of vicious attacks by President Donald Trump over their refusal to overturn the results of the presidential election in the Peach State.
The re-certified its election for late Monday following a second recount of ballots.
A report last week indicated President
Last week, Trump personally pressured Kemp to call a special session of the state legislature to appoint a slate of pro-Trump electors, according to several reports.
The president has repeatedly promoted evidence-free allegations of voter fraud in the state, as well as various others where President-elect Joe Biden defeated him.