Breakway GOP Lawmaker Who Voted To Impeach Trump Announces Presidential Run For Libertarian Party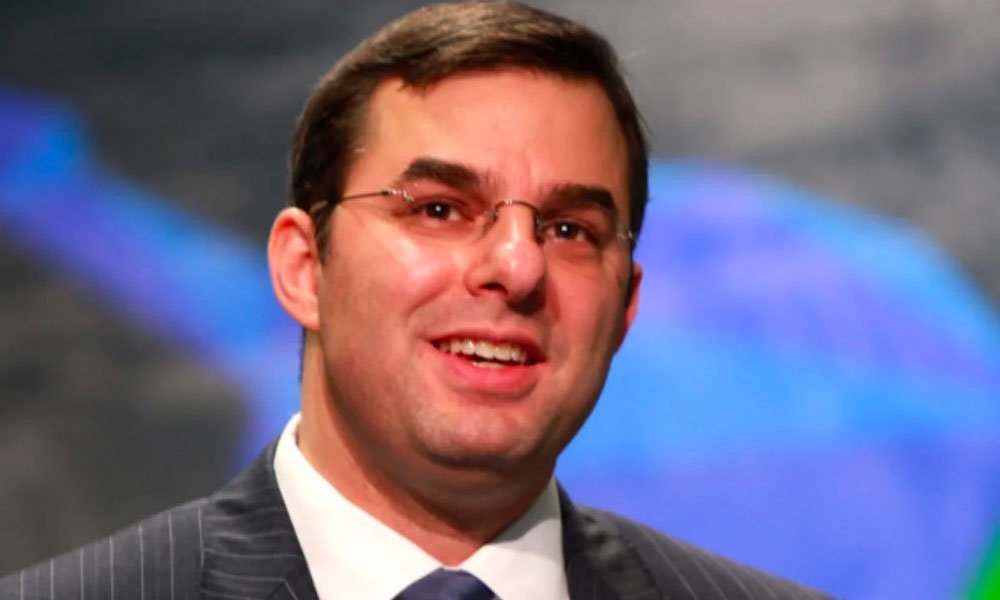 Michigan congressman Justin Amash, who quit the Republican Party last summer over his disdain for Donald Trump and his party's hyper-partisan politics, has launched an exploratory committee to seek the Libertarian Party's nomination for president.
In a Washington Post column, Amash wrote: "Preserving liberty means telling the Republican Party and the Democratic Party that we'll no longer let them play their partisan game at our expense."
Amash also announced his campaign on Twitter, and sounded confident. "Let's do this," he wrote.
"Today, I launched an exploratory committee to seek the @LPNational 's nomination for president of the United States. Americans are ready for practical approaches based in humility and trust of the people.
Let's do this. https://t.co/AhpQQhTauh

— Justin Amash (@justinamash) April 29, 2020
When Amash left the Republican party last year, Trump called him "one of the dumbest & most disloyal men in Congress" and a "total loser!"