Bob Dole, Longtime GOP Senator, Presidential Candidate And WWII Veteran, Dies At 98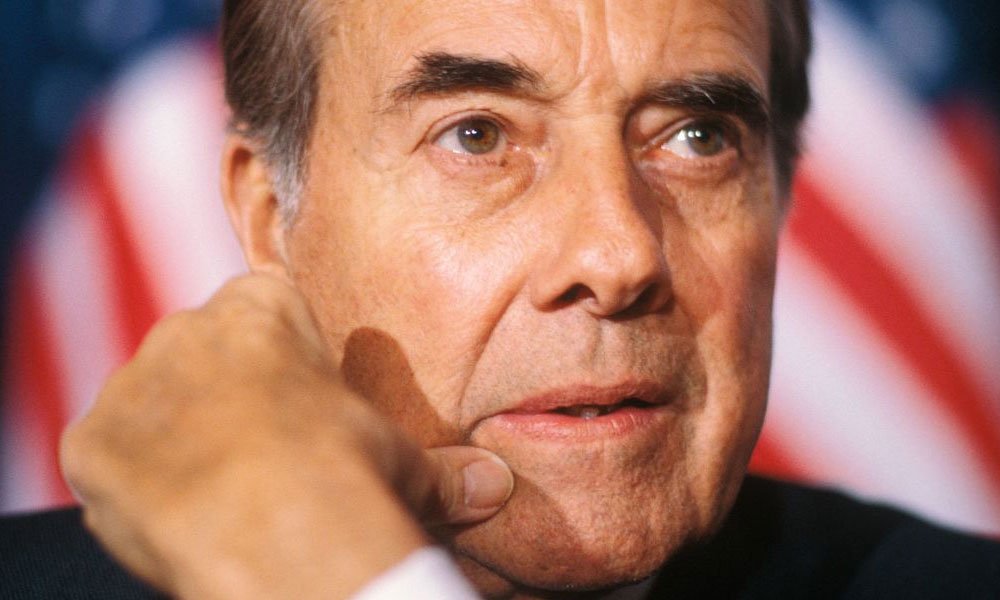 Former Republican senator and presidential candidate Bob Dole, who became one of Washington's most recognizable political figures throughout the latter half of the 20th century, died Sunday, his family said, CNN reports.
"Senator Robert Joseph Dole died early this morning in his sleep. At his death, at age 98, he had served the United States of America faithfully for 79 years," his family said in a statement.
In February, President Joe Biden visited Dole upon learning that he was being treated for advanced lung cancer, according to CNN.
"Dole, who was seriously wounded during World War II, had suffered a series of health ailments in previous years. In 1991, he received surgery for prostate cancer, received abdominal aortic aneurysm surgery in 2001, was hospitalized in 2005 after a fall in his home and was treated for a leg infection in 2009." the news network reported.
Dole is survived by his wife, former Sen. Elizabeth Dole of North Carolina, and daughter Robin Dole.