Biden Takes a Blowtorch To Trump's Policies With First Executive Actions As President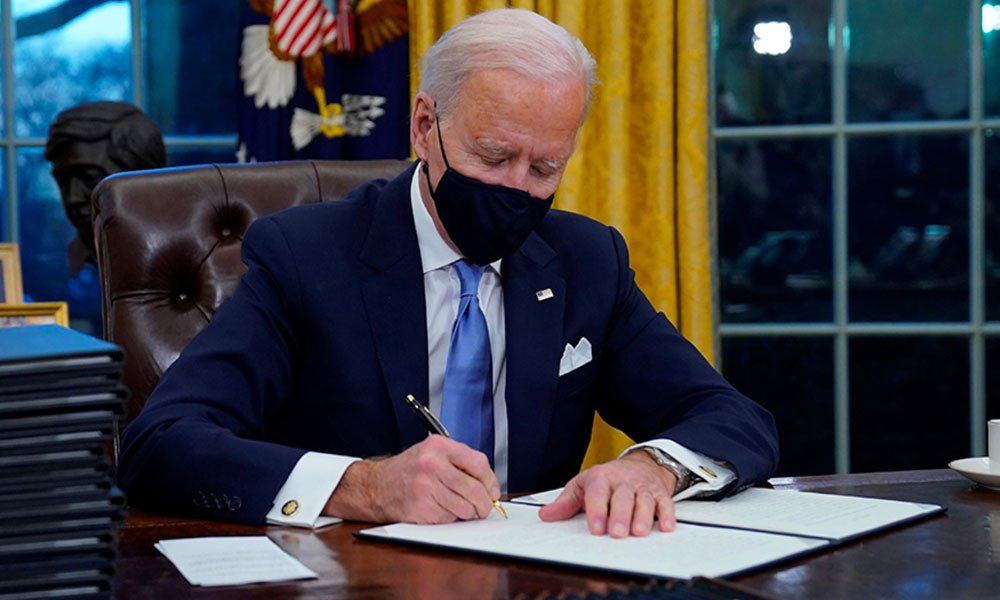 President Joe Biden hit the ground running on Wednesday, signing several executive orders, many of them aimed at dismantling Donald Trump's policies.
"This is going to be the first of many engagements we're going to have in here. "I thought with the state of the nation today there's no time to waste. Get to work immediately," Biden told reporters, appearing for the first time in the Oval Office as he signed 15 executive actions and two agency actions.
Biden signed an order requiring masks on federal property, one meant to ensure racial equality and another rejoining the Paris climate accord.
The executive actions are early signs of his priorities and the start of an effort to erase his predecessor's agenda, moving faster and more aggressively to dismantle his predecessor's legacy than any other modern president.
The newly sworn-in President said they would be the first of many during his first days in office.
"As we indicated earlier we're going to be signing a number of executive orders over the next several days to week," he said according to CNN. "Some of the executive actions that I'm going to be signing today are going to help change the course of the Covid crisis and combat climate change in ways we haven't done so far."
He called the moves "starting points" that fulfilled his promises during the campaign.
"I think some of the things we're going to be doing are going to be bold and vital and there's no time to start like today," he said.
"There's a long way to go. These are just executive actions," he said. "But we're going to need legislation for a lot of these we're going to do."