Another Republican Censured By His Own Party Over His Support For Impeaching Trump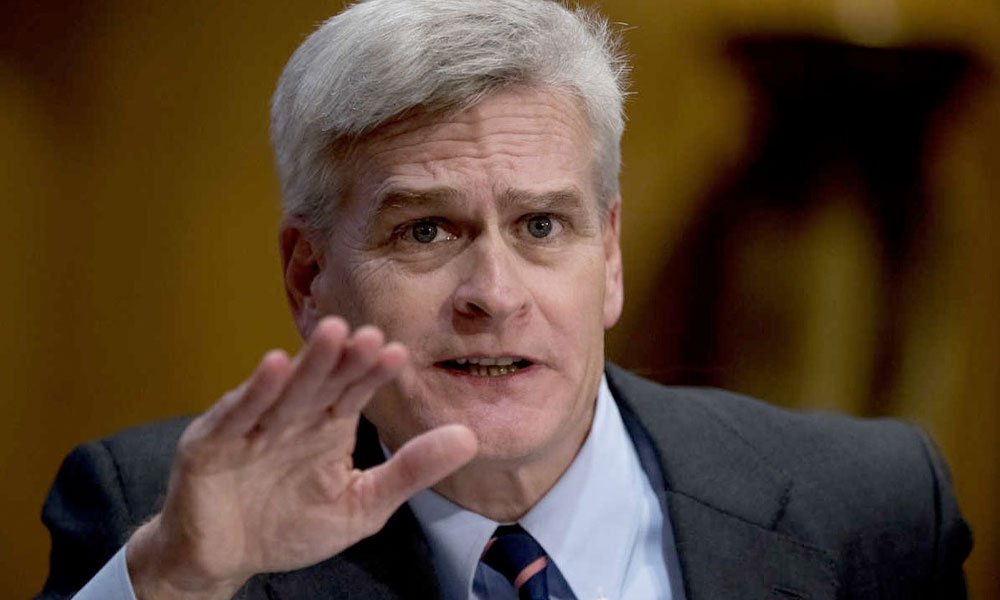 It appears that the Republican Party is punishing anyone who is willing to impeach Donald Trump for his role in inciting the January 6 insurrection at the U.S. Capitol.
This week, it was Sen. Bill Cassidy (R-LA) who was censured by his state's Republican Party over his vote to move forward with Trump's impeachment.
From Wyoming to Oregon to Arizona, Republicans at the state or local level have been lambasting any Republican who says or does anything remotely critical of former President Donald Trump — and in East Baton Rouge Parish, Louisiana, the local GOP has censured Sen. Bill Cassidy for voting to proceed with Trump's second impeachment trial.
In response to Cassidy's vote, pro-Trump Baton Rouge Republicans declared, "To allow the impeachment fiasco to continue was a betrayal of the people of Louisiana and a rebuke to those who supported President Trump and him….. We condemn Sen. Cassidy's actions in the strongest manner. He does not represent the people of this state or the Republican Party. He represents himself and has joined with some of the most dishonest and disreputable forces in our country to be part of this despicable sham."
Cassidy isn't the first Republican who has been censured by state or local Republicans in 2021 for not blindly supporting Trump. Other recent targets of censure resolutions from Trump devotees have included Sen. Ben Sasse of Nebraska as well as Rep. Liz Cheney of Wyoming and Arizona Gov. Doug Ducey.
Cassidy, in response to the case that Democratic impeachment managers have been presenting during Trump's second impeachment trial, told Gray TV's Washington D.C. Bureau, "We've not yet heard from the president's defense team. That's going to be important. But the House managers have put together a very good timeline."