3 GOP Lawmakers Hit With Federal Lawsuit Accusing Them Of Insurrection: Report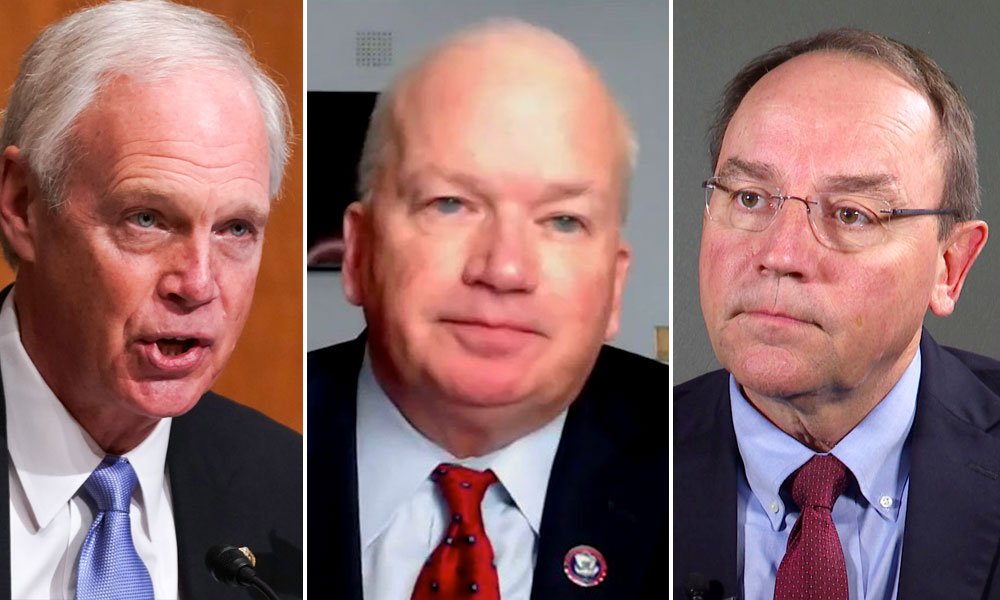 A federal lawsuit filed on Thursday accuses Republican Sen. Ron Johnson of Wisconsin and two other Republican congressmen from the state of being insurrectionists in violation of the U.S. Constitution for their words and actions in support of Donald Trump leading up to the attack on the U.S. Capitol on Jan. 6, 2021, Madison.com reports.
The lawsuit, alleging a violation of the "Disqualification Clause" of the 14th Amendment of the U.S. Constitution, says that Johnson, along with GOP Reps. Tom Tiffany, and Scott Fitzgerald conspired to undermine President Joe Biden's victory and sow public distrust of the outcome, the outlet reported.
That clause, enacted after the Civil War to prevent congressmen who had fought on the Confederate side from returning to Congress, prohibits anyone from holding federal office who has taken an oath to protect the Constitution but has also "engaged in insurrection" against the United States or "given aid or comfort" to its enemies.
It's unclear what would happen if a court ruled that a sitting member of Congress had violated the amendment, but the plaintiffs said the men "are no longer qualified" to seek reelection.
As noted by Madison, "Biden beat Trump by just under 21,000 votes in Wisconsin, an outcome that has withstood multiple lawsuits, recounts and reviews. Republicans who control the state Legislature have rejected calls from Trump and his backers to decertify Biden's win, a move that nonpartisan attorneys have said would be illegal."