'You Can Blame Him For January 6': Trump Rails Against Pence In Iowa Rally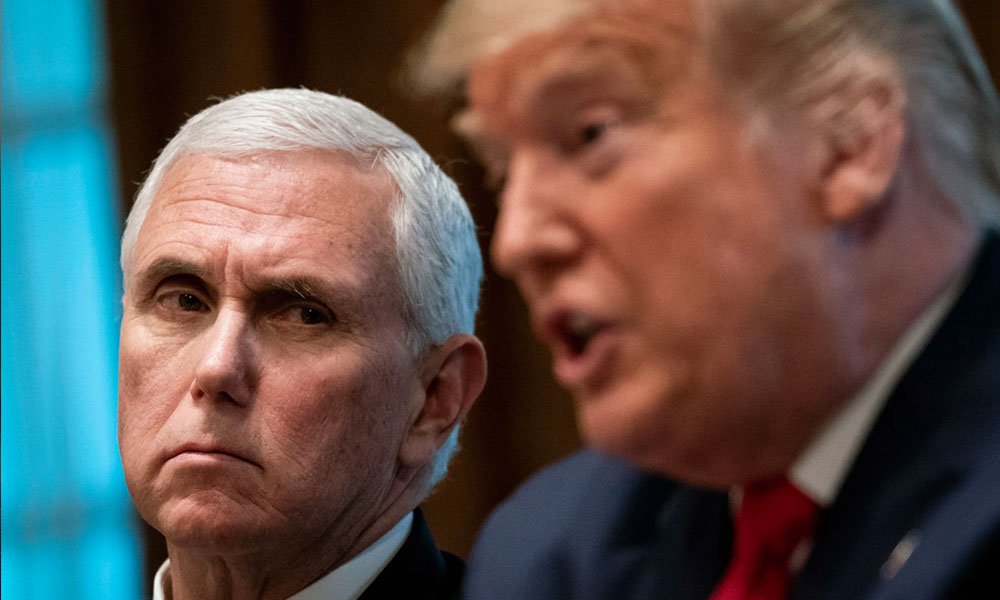 Former president Donald Trump, who ordered a mob of his supporters to "march to the capitol" and "fight like hell" on January 6, 2021, blamed his former vice president Mike Pence for violence at the US Capitol that day because Pence didn't help him overturn the 2020 election results.
"Had he sent the votes back to the legislatures, they wouldn't have had a problem with January 6, so in many ways, you can blame him for January 6," Trump told the crowd during a rally in Iowa on Monday.
Trump's attack on Pence came two days after Pence took a shot at his former boss at the Gridiron Dinner in Washington DC over the weekend, saying "history will hold Donald Trump accountable" for the Capitol riot.
The former president also laid into his likely 2024 rival Ron DeSantis at the Iowa rally, calling him "sanctimonious" and comparing him to Mitt Romney.
He also attacked the New York state investigation into hush money payments made to adult film star Stormy Daniels during the 2016 presidential election, having earlier on Monday declined an invitation to testify before the grand jury.
Legal experts believe Trump could be hit with multiple indictments in the next coming days.