Vile Tucker Carlson Text That Led To His Firing Revealed By New York Times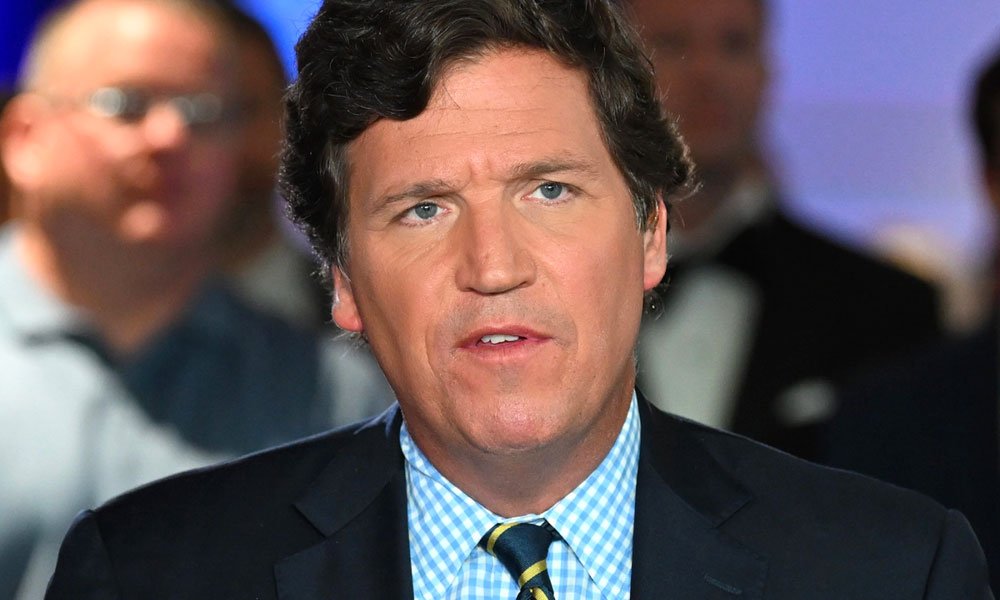 The New York Times has published a copy of a text message Tucker Carlson sent to his producers that set off an internal "crisis" just before the company agreed to a whopping $787.5 million settlement with Dominion Voting Systems and ultimately fired the prime-time host.
Carlson, who until last month was Fox News' golden boy, texted one of his producers in the hours after the Jan. 6, 2021, attack on the U.S. Capitol that he had recently watched a video of someone being beaten by three white men. The host described the men as "Trump guys" surrounding an "Antifa kid" before "pounding the living shit out of him."
"It was three against one, at least," Carlson wrote in the message, which had been redacted in court filings. "Jumping a guy like that is dishonorable obviously. It's not how white men fight. Yet suddenly I found myself rooting for the mob against the man, hoping they'd hit him harder, kill him. I really wanted them to hurt the kid. I could taste it."
Carlson went on to say that an "alarm went off" in his brain and he realized he shouldn't gloat over the victim's beating but instead be bothered by it.
"I should remember that somewhere somebody probably loves this kid, and would be crushed if he was killed," he continued. "If I don't care about those things, if I reduce people to their politics, how am I better than he is?"
The revelation by The New York Times adds new context to Carlson's departure from Fox News.
Network executives and board members were stunned after learning about "highly offensive" messages Carlson sent that went beyond the racist, inflammatory rhetoric on his prime-time show, The Times reported.
Fox lawyers uncovered the missives as they prepared for the company's defense against Dominion Voting Systems' defamation lawsuit against the media company, but senior executives only learned of them a day before the trial was set to begin.
On Tuesday, the Times reported that the Fox board worried the Carlson text could become public at trial and add to a string of damaging revelations in the weeks leading up to the Dominion trial, adding that Carlson's texts set off a "crisis" and were a key point in the company's decision to settle with Dominion for $787.5 million and avoid a potentially embarrassing trial.
— Michael Barbaro (@mikiebarb) May 3, 2023