Twist Of Irony: DeSantis Slams Opportunistic Lawyers For 'Using Illegal Immigrants For Political Theater'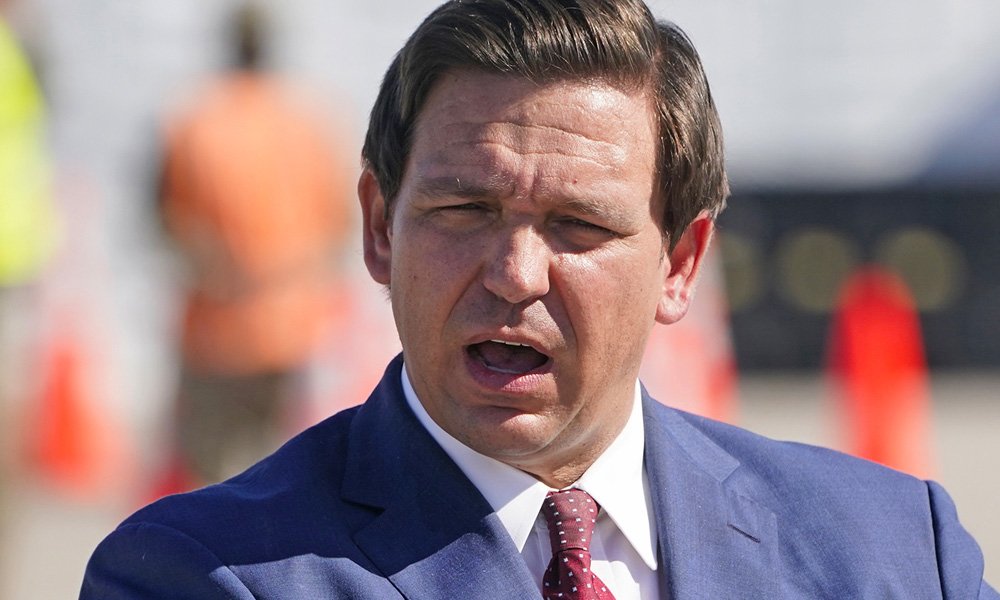 Florida Gov. Ron DeSantis on Tuesday condemned a class-action lawsuit filed by a group of Venezuelan migrants the state flew to Martha's Vineyard, Massachusetts, slamming the lawyers representing the migrants as "opportunistic activists" for "using illegal immigrants for political theater."
"It is opportunistic that activists would use illegal immigrants for political theater," DeSantis's office said in a statement Tuesday, according to The Hill.
The comments from the Florida governor come as he is being accused of using migrants as political pawns by transporting them across state lines for political gain.
Three unnamed migrants and immigration activists filed a class-action suit against DeSantis and the state's transportation secretary earlier Tuesday, alleging they misled the migrants into boarding the flights through false promises.
The suit alleges DeSantis violated their Fourth Amendment and Fourteenth Amendment rights as well as the Civil Rights Act of 1964.
When reached for comment on the suit, DeSantis's office provided a copy of consent forms they say the migrants signed before boarding.
"I agree to hold the benefactor or its designated representatives harmless of all liability arising out of or in any way relating to any injuries and damages that may occur during the agreed transport to locations outside of Texas until the final destination of Massachusetts," the form states.
The suit states the individuals promised benefits such as housing and financial assistance, luring the migrants to eventually board the flights.
Some of the migrants say they were told they were being sent to Washington, D.C., or Boston, only to be told while en route that they were instead heading to Martha's Vineyard.
Read the full report at The Hill.