Tulsa Rallygoer Will Only Stop Supporting Trump If He Commits Adultery, Reporter Then Asks: 'What About Stormy Daniels?'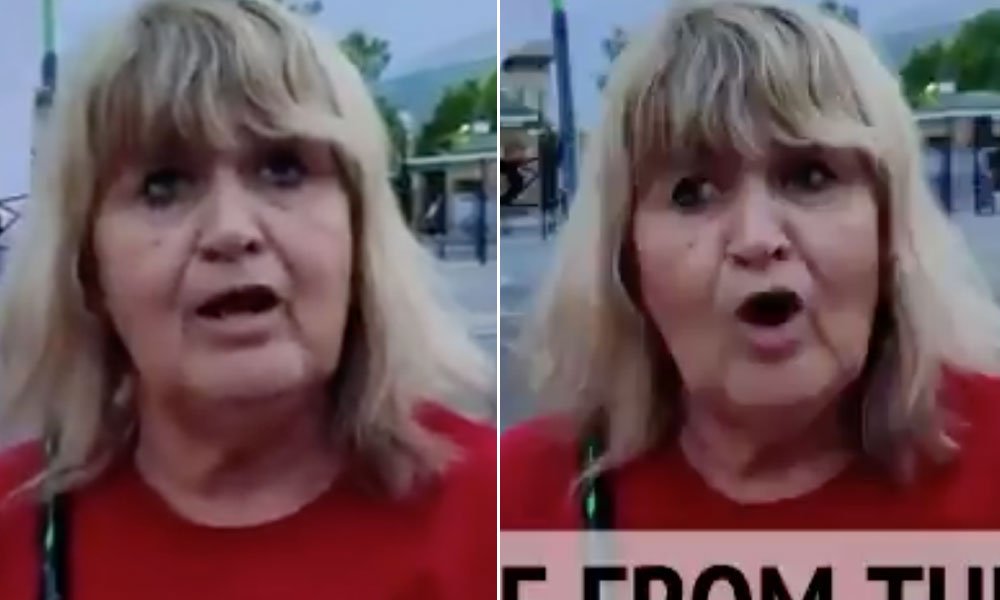 One Donald Trump supporter that goes by the name of "Rosie" was interviewed ahead of the president's rally in Tulsa, Oklahoma.
The interviewer, AuraNexus' Andrew Kimmel, asked the Trump supporter what it would take for him to lose her support.
Rosie then responded by saying that she would only stop supporting Trump if he "commits adultery on his beautiful, classy wife."
Kimmel then reminded Rosie that Trump had, in fact, cheated on his wife with adult actress Stormy Daniels.
Rosie replied, "That was years ago before he became president. Nobody is accountable for what he done when he was a lot younger."
The adultery happened in 2006 when Trump was 60 years old.
Take a look at the exchange below:
Is there anything Trump can do to make you lose support of him?

"Commit adultery on his beautiful, classy wife."

What about Stormy Daniels?

"That was years ago before he ever became president. Nobody is accountable for what he done when he was a lot younger."#TrumpRallyTulsa pic.twitter.com/67OdKJXi0O

— Andrew Kimmel (@andrewkimmel) June 20, 2020
RELATED: Pro-Trump Tulsa Security Guard Charged After Gunning Down Black Man In Hotel Parking Lot Ahead Of Trump's Rally