Shannen Doherty Opens Up About Cancer's Spread to Her Brain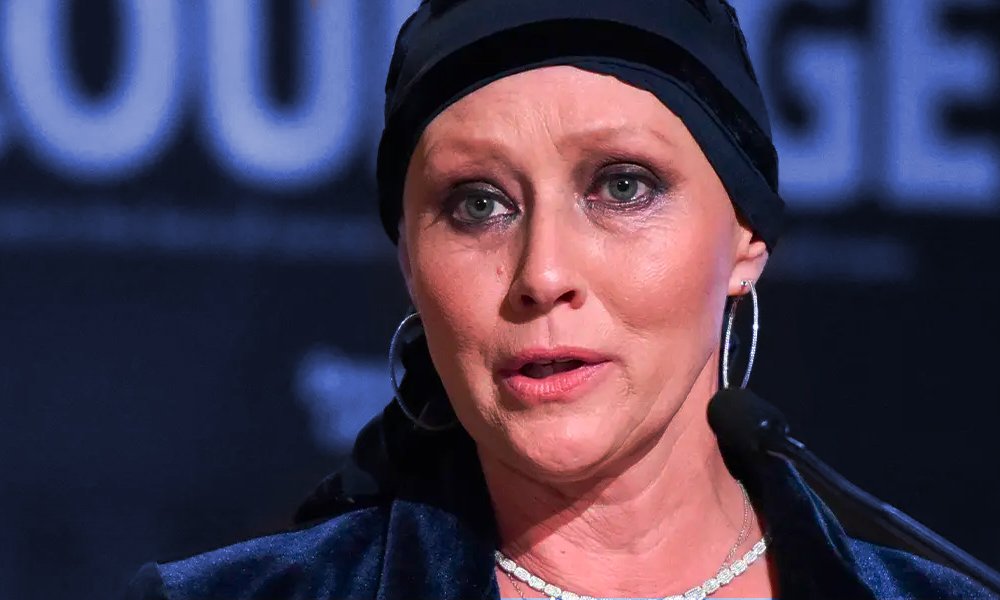 Renowned actress Shannen Doherty has bravely shared the news of her breast cancer's progression with her social media followers.
The beloved star of "Beverly Hills, 90210" took to her verified Instagram account on Tuesday to post a heartfelt video capturing her emotional journey during treatment. Tears welled up in her eyes as she documented the poignant moments. The video's caption, dated "January 12, 2023," revealed the significant update.
"On January 5th, my CT scan revealed brain metastases. Yesterday's video showcased the process of being fitted for the mask used during radiation treatment to the brain," the caption disclosed. "On January 12th, I underwent my first round of radiation."
Doherty, 52, candidly expressed her apprehensions, acknowledging her severe claustrophobia and the overwhelming circumstances she was facing. She expressed gratitude for her exceptional medical team, particularly Dr. Amin (Mirhadi), and the incredible technicians at Cedar Sinai. Yet, she also shed light on the fear, turmoil, and the perfect storm of timing that cancer can bring. She emphasized that her experience serves as a testament to the reality of the disease.
"My fear is obvious. I am extremely claustrophobic and there was a lot going on in my life," Doherty wrote. "I am fortunate as I have great doctors like Dr Amin (Mirhadi) and the amazing techs at cedar sinai. But that fear…. The turmoil….. the timing of it all…. This is what cancer can look like."
The star of "Charmed" initially battled breast cancer in 2015, achieving remission two years later. In 2020, Doherty disclosed that the cancer had resurfaced, metastasized, and reached stage 4.