Republicans Now Looking For Bamboo In Arizona Ballots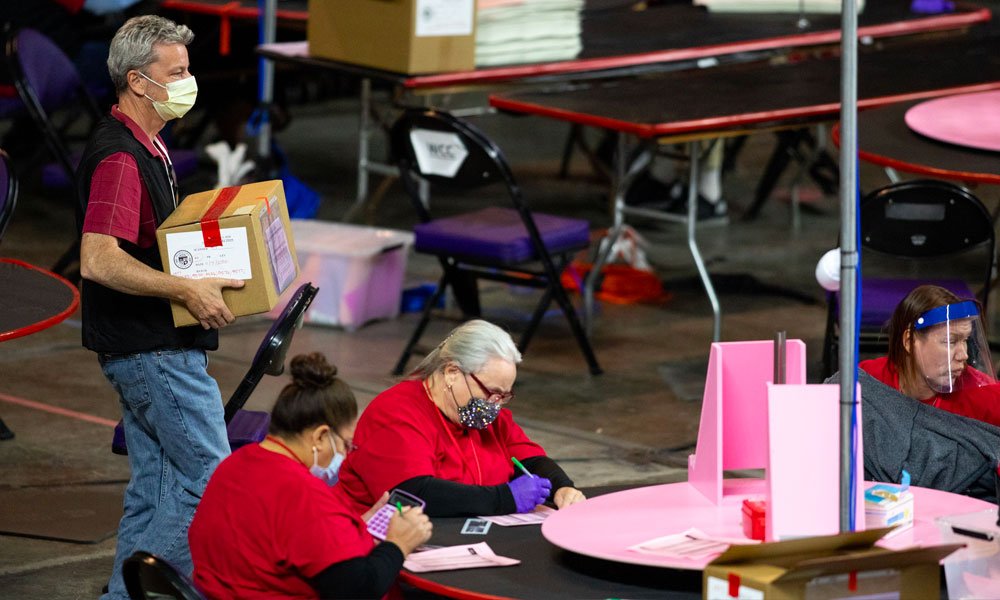 The most ludicrous conspiracy theory yet in the ongoing Arizona recount unfolded this week after Republicans started a wild search for bamboo — yes, bamboo — in the ballots cast in Maricopa County.
A man named John Brakey, the founder of a group called AUDIT USA, which is involved in the recount process, laid out the bamboo theory during an interview with a local CBS TV reporter named Dennis Welch (video below.)
"There's accusations that 40,000 ballots were flown in and it was stuffed in the box … and it came from the southeast part of the world … Asia," Brakey explained before adding: "What they're doing is to find out whether it is bamboo in the paper."
Of course, there is zero evidence that 40,000 ballots — bamboo-laced or not! — were "flown in and stuffed in the box," in the words of Brakey. None.
Watch:
John Brakey, an official helping oversee the audit of the 2020 Arizona election, says auditors are looking for bamboo fibers because of a baseless accusation that 40K ballots from Asia were smuggled here. #AzAuditPool pic.twitter.com/57UOBYIehg

— Dennis Welch (@dennis_welch) May 5, 2021