Kushner, Mnuchin, Cashed In After Trump's Defeat, Receiving $3 Billion From Arab States: Report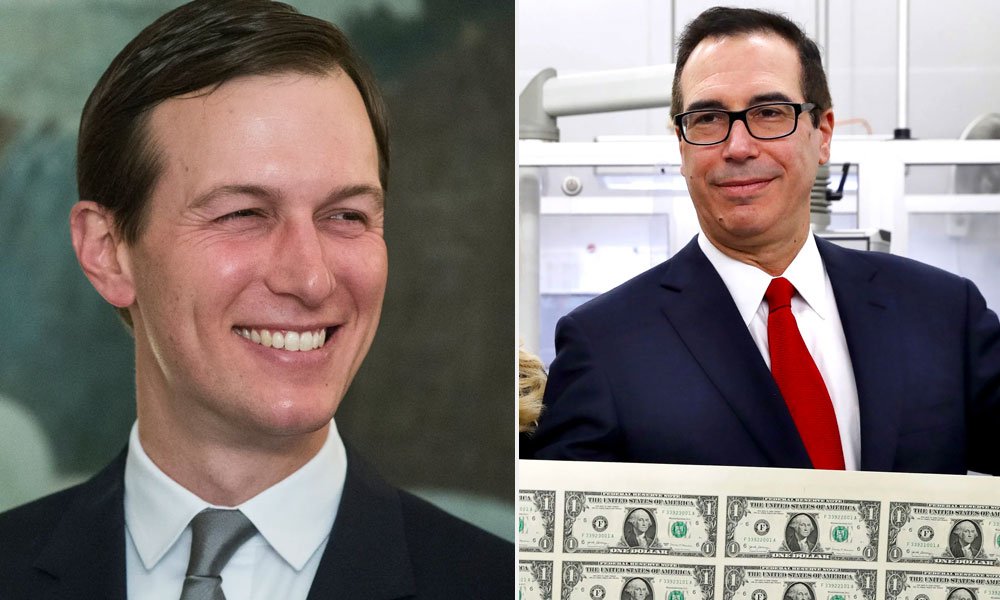 Former White House senior advisor Jared Kushner and former Trump adminnistration Treasury Secretary Steve Mnuchin raised a combined $3.5 billion from Arab monarchies shortly after leaving office, The New York Times reported Monday.
After Trump's defeat, the duo moved to cash in on their work in the Trump administration by making a string of visits to the Middle East while still in office, meeting those who would ultimately invest billions in their own funds.
According to The Times, Kushner made three trips to the Middle East shortly after the November 2020 US election, including a January 5 meeting with leaders of the Gulf states in Saudi Arabia. On the same day, traveled to the Middle East to meet with the heads of the sovereign wealth funds of Saudi Arabia, the Emirates, Qatar and Kuwait.
Shortly after Biden's win was certified by Congress, Mnuchin launched Liberty Capital, and Kushner launched Affinity Partners, The Times reported.
Within weeks, Affinity Partners had reportedly secured a $2 billion investment from the Saudi sovereign-wealth fund.
Meanwhile, Liberty Capital raised more than $1.5 billion from the sovereign-wealth funds of Saudi Arabia, the United Arab Emirates, Kuwait, and Qatar.
Political experts and ethics experts expressed concern that the investments may be a way for the investors to gain footing with those close to Trump, should he run for and win the 2024 election. Trump is yet to declare whether he will run.
Read the full report in The New York Times.