Joint Base Andrews Forced Into Lockdown After Armed Intruders Sped Through Checkpoint As Kamala Harris Landed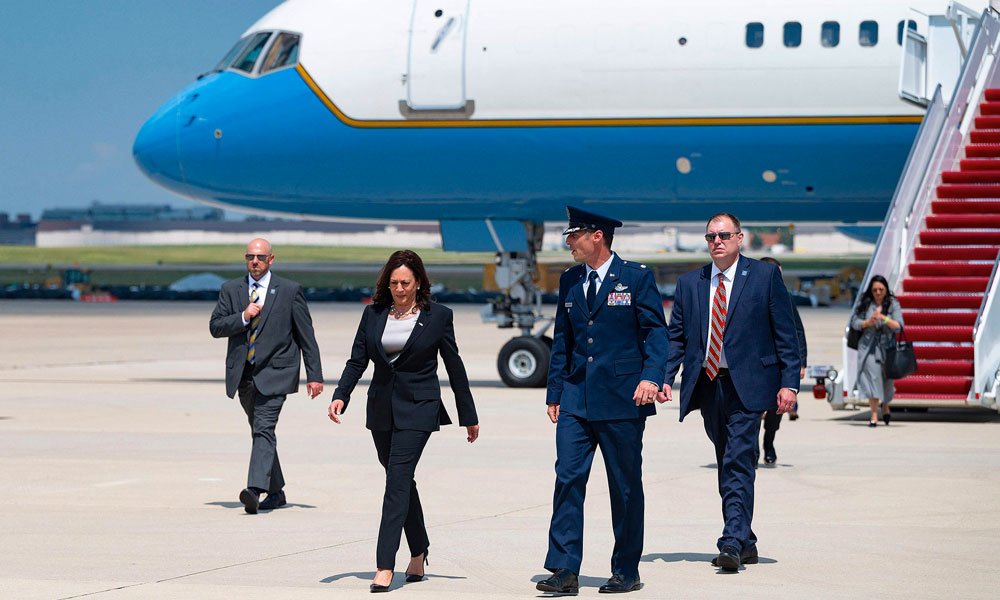 Joint Base Andrews was forced into lockdown after a security scare late Sunday, The Air Force Times said in a press release.
According to the report, two suspects, at least one of whom was armed, sped through a military checkpoint just as Vice President Kamala Harris and four Cabinet members were touching down at the Maryland military base.
The men "failed to adhere to commands of security personnel" at the main gate, the base said in a statement.
Both individuals fled on foot when their vehicle was stopped by barriers. Only one of them had been caught and that individual was found to be armed, but no shots were fired, according to the statement.
The Air Force Times reported that the apprehended suspect is 17 years old, and the second suspect is still at large but a search determined they were not on the base.
Vice President Harris and her husband, Doug Emhoff, left the base on Marine Two after the incident, according to The New York Times.
Read the report below.
Read more on Air Force Times.