Four People Dead After Shooting Rampage At Indiana Mall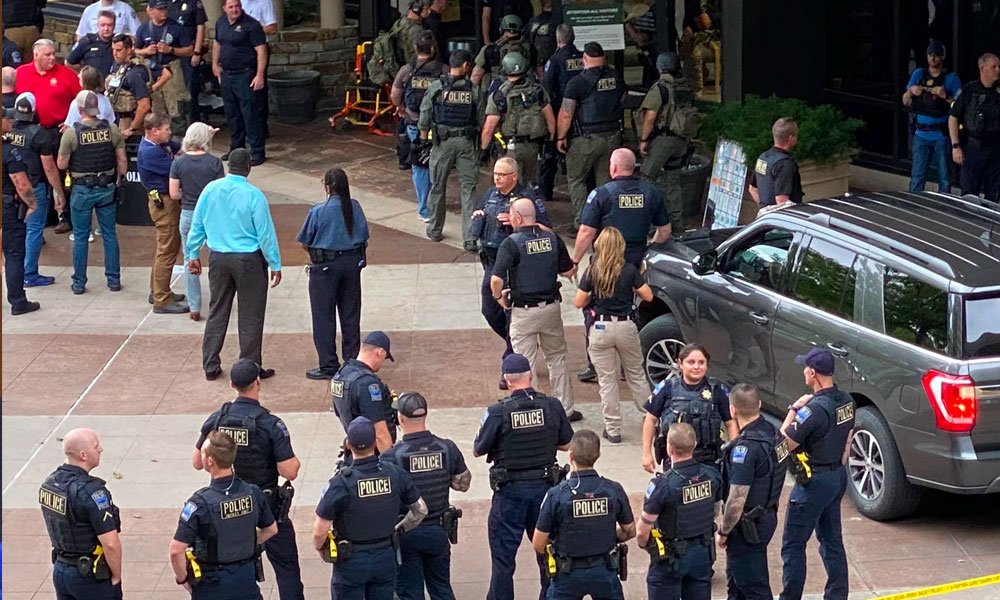 Four people are dead and several others injured after a gunman opened fire at an Indiana mall on Sunday, police said. The was killed by an armed bystander, according to authorities.
Police were called to the scene of the incident around 6 p.m. local time after multiple people called 911 to report an active shooter at the Greenwood Park Mall, Greenwood Police Chief Jim Ison told reporters, according to CNN.
The unidentified gunman was shot and killed by a lawfully armed 22-year-old man who "observed the shooting in progress," Ison said before stating that SWAT teams cleared the mall and determined there were no additional threats in the building, Ison said.
Authorities are still investigating the shooter's motive and questioning people who were inside the mall at the time. Police are asking all witnesses to contact authorities.
Meyers also thanked the person who fatally shot the gunman during the attack.
"This person saved lives tonight," the mayor said in another statement. "On behalf of the City of Greenwood, I am grateful for his quick action and heroism in this situation."
But experts say that having more than one armed person at the scene who is not a member of law enforcement can create confusion and carry dire risks. In 2021, an armed bystander who shot and killed an attacker in Arvada, Colorado, was himself shot and killed by the police who mistook him for the gunman.