Two Florida Men Shoot Each Other's Daughters During 'Crazy' Road Rage Incident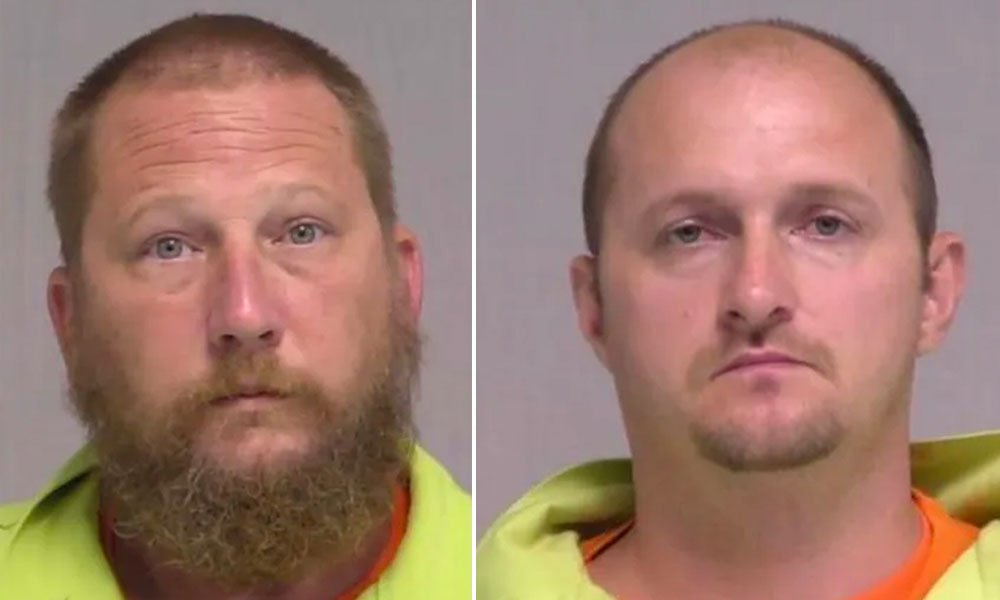 Two Florida men were arrested and each charged with attempted second-degree murder after shooting each other's daughters during a "stupid" and "crazy" road rage incident, local authorities said.
According to the Nassau County Sheriff's office, William Joseph Hale, 35, and Frank Gilliard Allison, 43, were both arrested on Saturday evening and booked at the County Jail.
During a press briefing on Monday, Nassau County Sheriff Bill Leeper said their office was flooded with 911 calls alleging "people being shot." The witness who spoke to authorities said Hale was driving a black Dodge Ram with five people inside, and Allison was driving a gray Nissan Murano with three people inside.
Multiple witnesses said both vehicles were driving so recklessly that they thought something horrible was about to happen and that the interaction between the two vehicles was like a "cat and mouse game."
Investigators were able to establish that both Hale and Allison were "speeding, driving recklessly and brake-checking each other" in the moments prior to the shootings, Leeper said.
"Hale, the driver of the Dodge Ram, began yelling at Allison, the driver of the Nissan, to pull over at some point during the incident. The Nissan's right front passenger stretched her hand out the window and used her middle finger to flip the other car off. Also, a plastic water bottle was hurled from the Dodge Ram into the Nissan as its driver, Allison, rolled down his window to yell back at the other car driver."
Allison, the Nissan's driver, then pulled out a 45-caliber semi-automatic gun and fired one round at the other car before speeding away. The bullet entered through the right rear passenger door of the Dodge Ram, impacting Hale's 5-year-old daughter in the leg.
Hale noticed that her daughter was hit and the whole scenario turned into a "fast and furious" chase.
Officials said that after catching up to the Nissan, Hale pulled out a Glock 9mm semi-automatic handgun from the driver's side and fired seven to eight rounds at the Nissan. The Nissan was hit by at least three bullets, one of which hit Allison's 14-year-old daughter in the back and caused a collapsed lung.
Watch the Sheriff's press conference on the case below: