Eric Holder Rips 'Dangerous' Court Order After Trump-Appointed Judge Blocks Biden Admin's Communication With Social Media Companies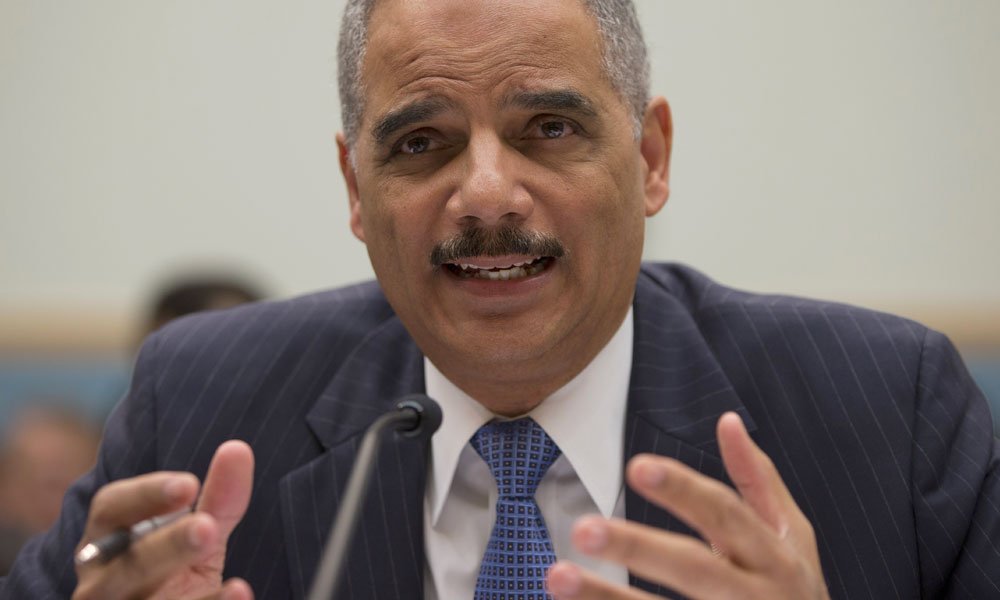 Eric Holder, the former Attorney General under President Barack Obama, slammed a recent court order that blocked the Biden administration from communicating with social media companies. In a tweet, Holder called the ruling "pretty stupid" and potentially dangerous.
The order, signed by U.S. District Judge Terry A. Doughty, restricts certain Biden administration officials from engaging in any communication with social media companies to fight disinformation, claiming that that it could influence the removal or suppression of content protected by the First Amendment.
The order specifically names various government departments and employees, including HHS Secretary Xavier Becerra, NIAID Director Dr. Hugh Auchincloss, U.S. Surgeon General Vivek Murthy, White House press secretary Karine Jean-Pierre, and DHS Secretary Alejandro Mayorkas.
The court ruling is part of a lawsuit filed by Republican U.S. Senator Eric Schmitt and Louisiana Attorney General Jeff Landry, who accuse the Biden administration of colluding with social media companies to suppress certain speakers and viewpoints under the pretext of combating "disinformation," "misinformation," and "malinformation."
The Biden administration is likely to appeal the ruling.