Capitol Police Releases Bodycam Video Showing MAGA Rioters Fighting Them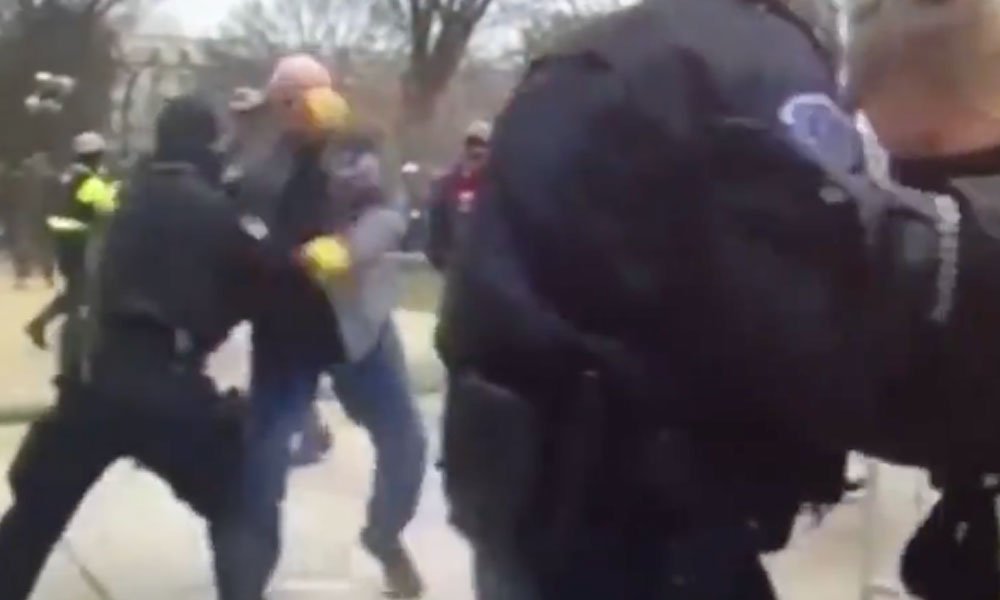 A newly released bodycam footage shows police Capitol police officers engaging in hand-to hand combat with Trump rioters. The stunning video illustrates just how intense the violence was in the Capitol building during the attack on January six.
The video, uploaded to Twitter by NBC News reporter Scott MacFarlane, is taken from an officer's body cam and shows a handful of police facing down a throng of rioters who are trying to overtake them.
Throughout the video, police can be seen physically pushing rioters back.
The release of the video comes as the Justice Department continues to prosecute people who participated in the deadly insurrection fueled by Donald Trump and his allies.
Watch:
NEW police bodycam video shows the hand-to-hand combat outside the Capitol on Jan 6. And how police fended off some of the insurrections. pic.twitter.com/Yo6xKvXfkG

— Scott MacFarlane (@MacFarlaneNews) April 29, 2021